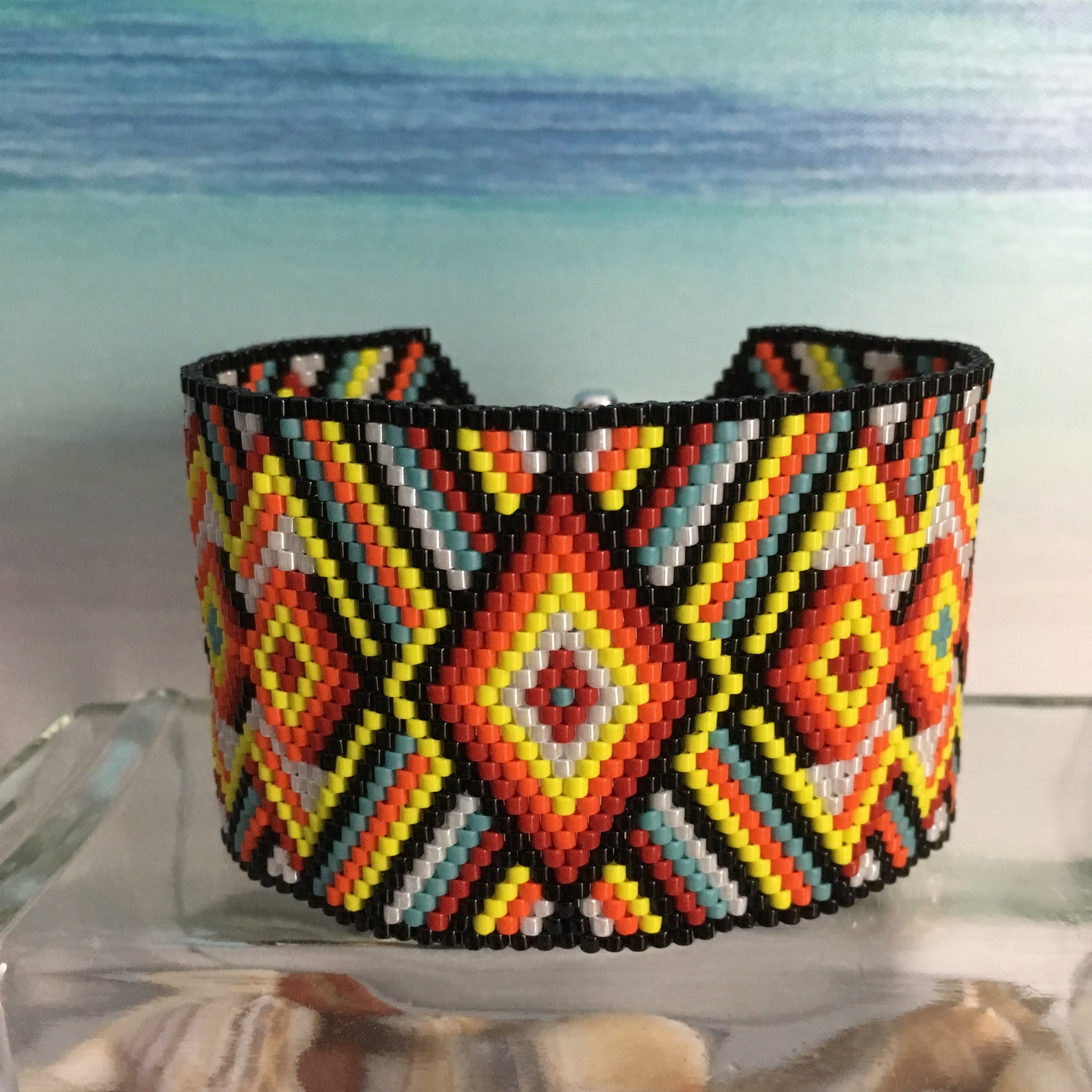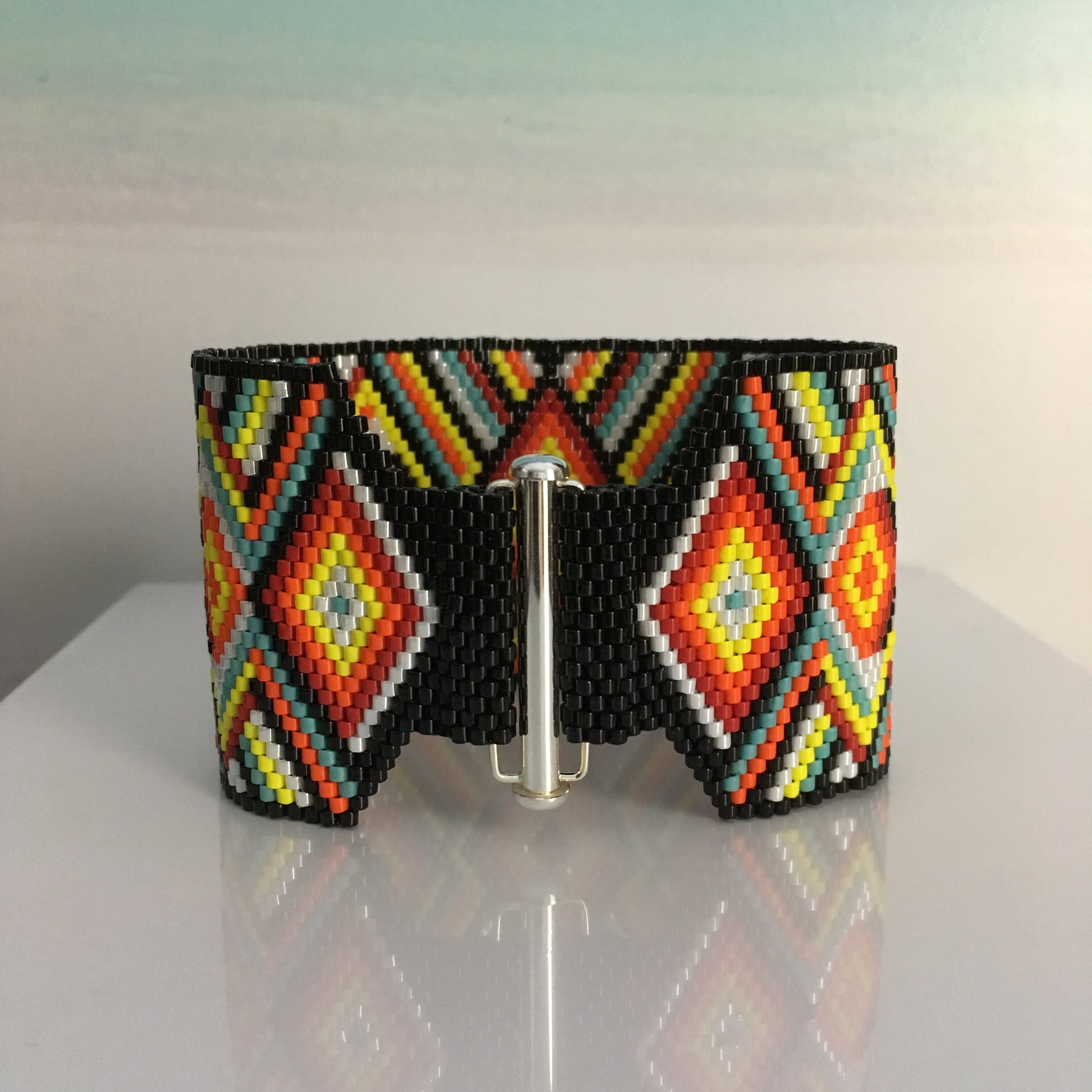 Bold Peyote Bracelet in Black, Red, White, Yellow and Blue
For this bracelet, my personal design challenge was to GO BOLD!  
The clear crisp colors really pop against the black background for the bold pattern all along the bracelet.  The inside beads in white outline the rows of diamonds and arrows to give the illusion of depth even though the bracelet is completely smooth.
The tapered ends finish nicely to cover both ends of the silver-plated slide-tube clasp in beaded loops.
Generously sized for a loose fit, or can be worn over a lightweight sleeve.
Size:  Almost 8" Long x 2" Wide