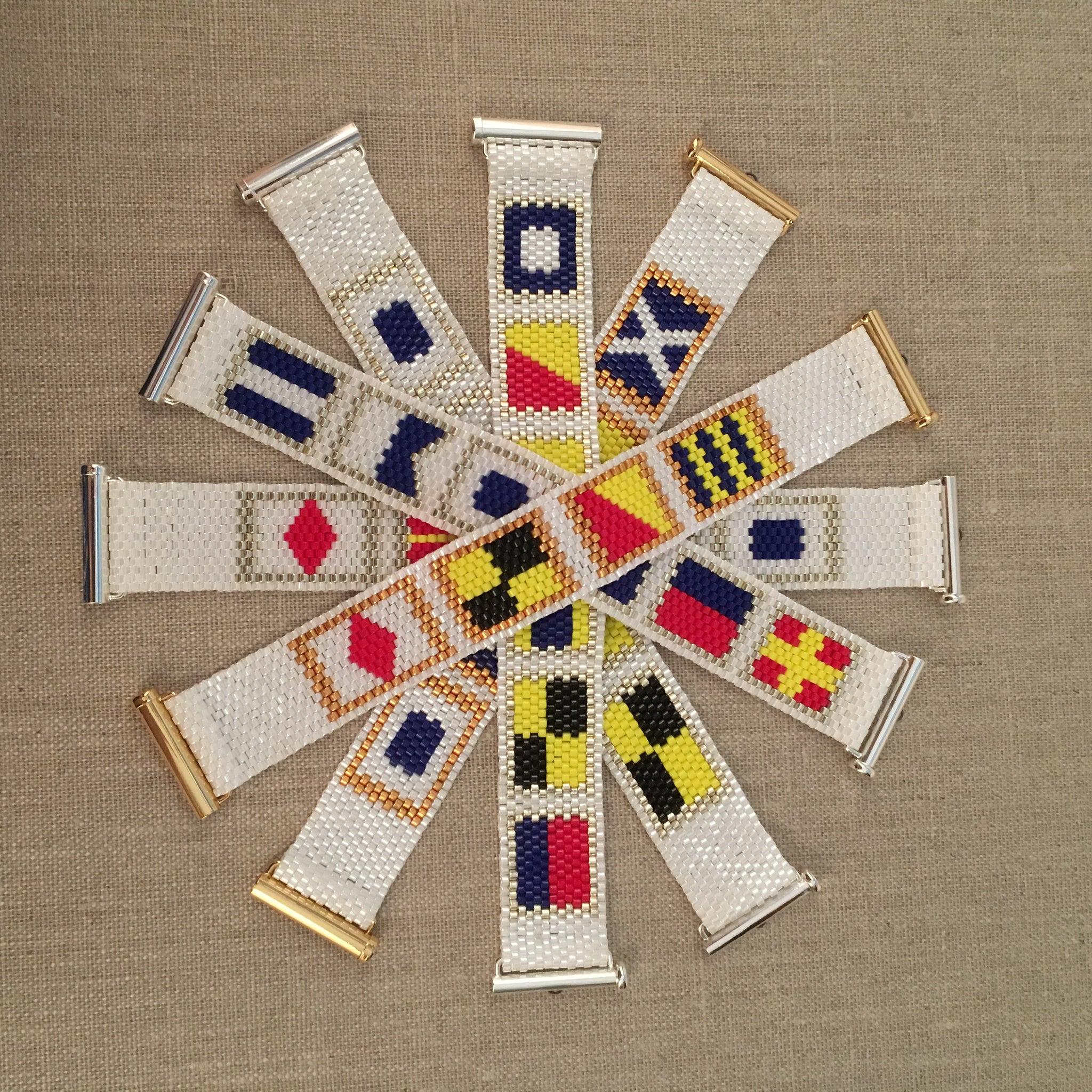 Nautical Alphabet Flag Bracelet SAIL
If Sailing is your love, you probably know the Nautical Alphabet Flag signaling system is an internationally recognized form of communication.  Your SAIL Bracelet speaks your passion loud and clear.
My custom nautical flag bracelets are available in 2 to 6 letters.  The bead work is all handmade by me, start-to-finish, all of my own original designs.
Choose either gold or silver beads to outline each flag, and select the size desired. 
Each bracelet arrives with a Nautical Alphabet Flag chart and is gift-boxed.
Bracelet size: approx. 1" wide x desired length. The clasp is integrated into the bead work with a custom woven loop on each end.
For a special order, specify the word or name to be spelled out in the flags via the contact page and I will do my best to customize a bracelet just for you.
Current bracelets available are:  SWIM, SAIL, GOLF, POODLE, SURF, and YOGA with new designs for LOVE, PEACE, READ, USA, SOS, YACHT, FAMILY, and an Awareness Bracelet in FIGHT.  Many more available soon.