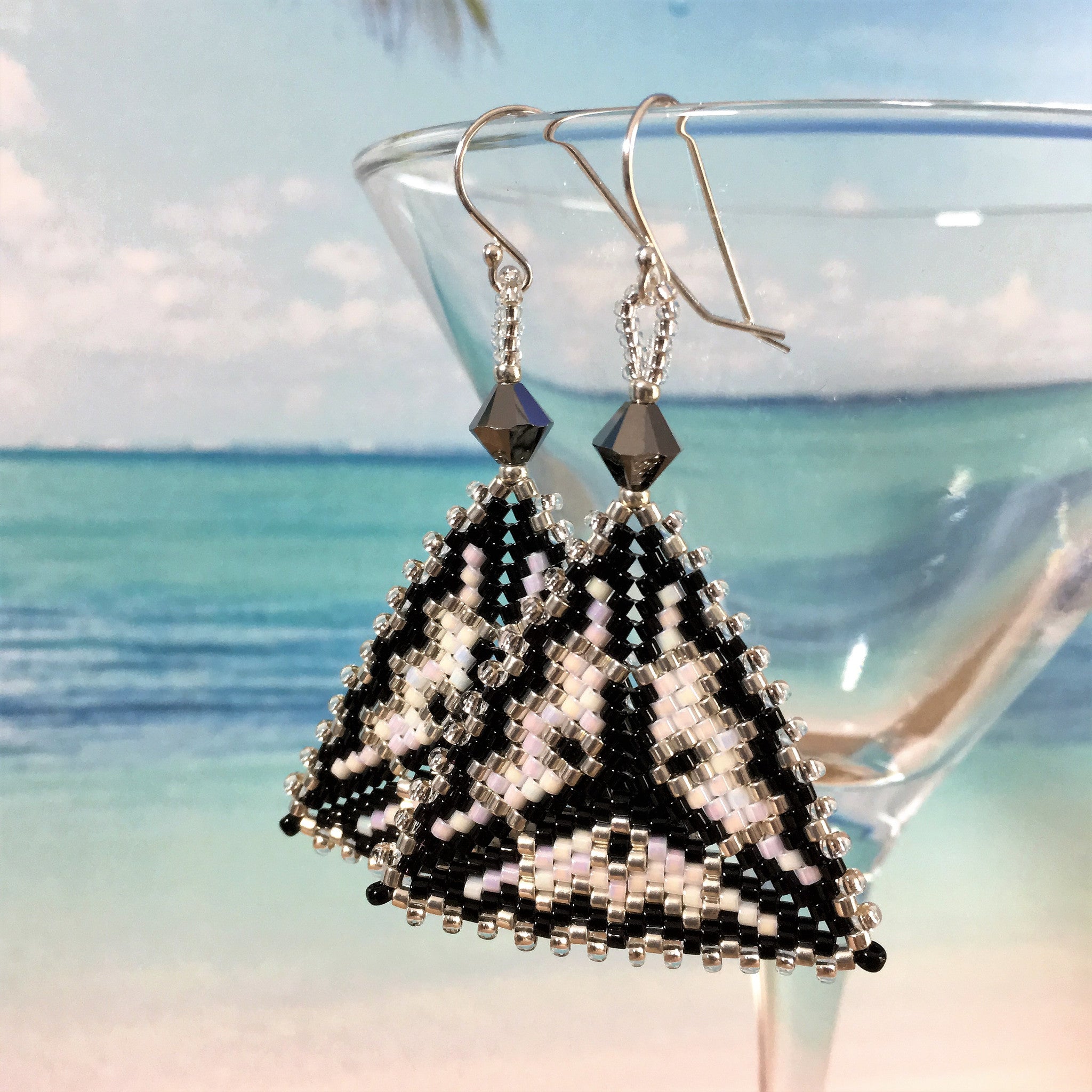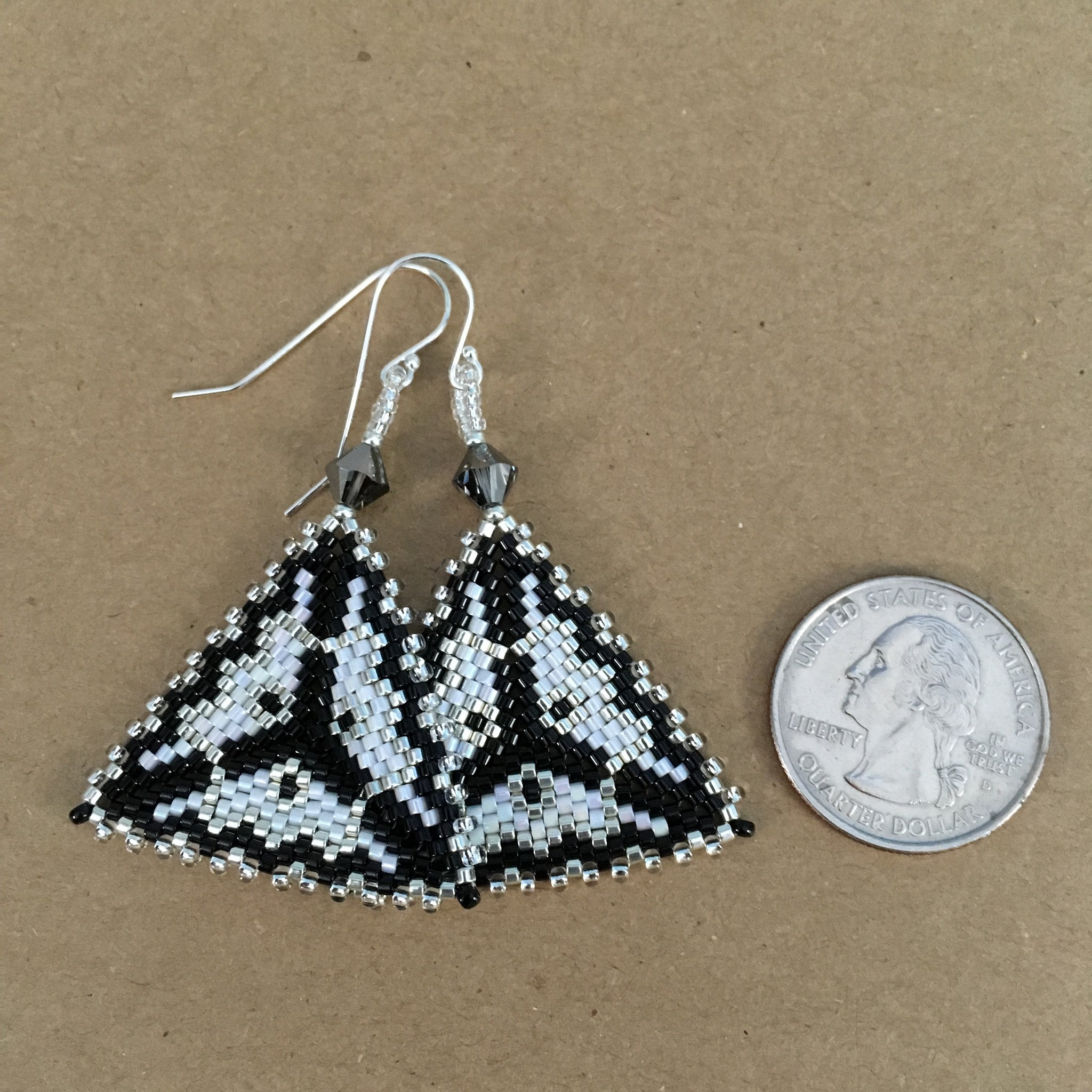 Silver, Black and White Contemporary Triangle Earrings
The modern bead work of a peyote triangle makes geometric symmetry.  Like a kaleidoscope in silver, black and white, these lightweight earrings have just a bit of sparkle to catch the light with the edges of silver and silver-lined crystal accent beads.  A little edgy, but still feminine.  The earrings are finished with genuine Swarovski™ crystals.
Sterling-Silver ear wires.
Size: 2 1/4" Long (Incl. ear wires) x 1 3/8" Wide