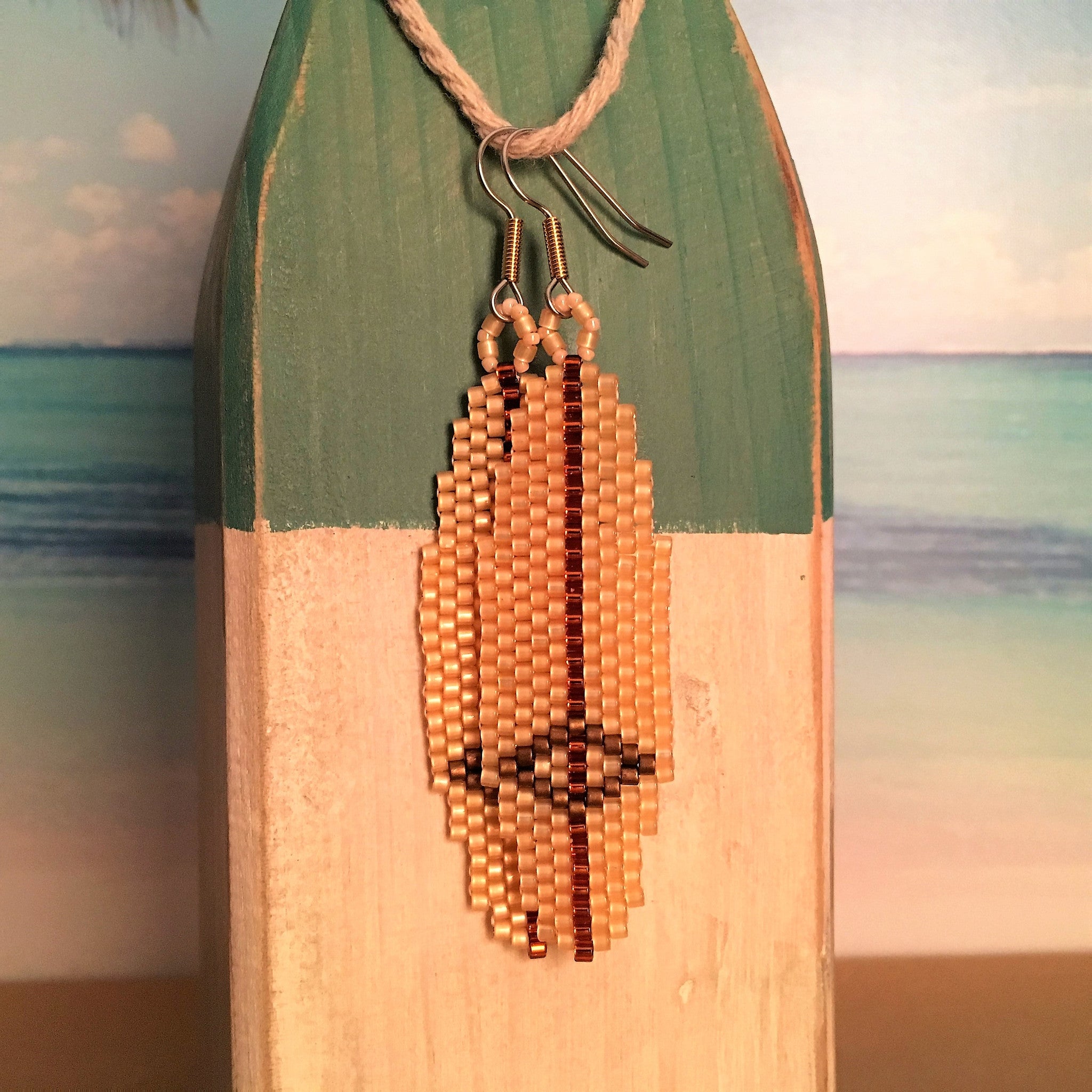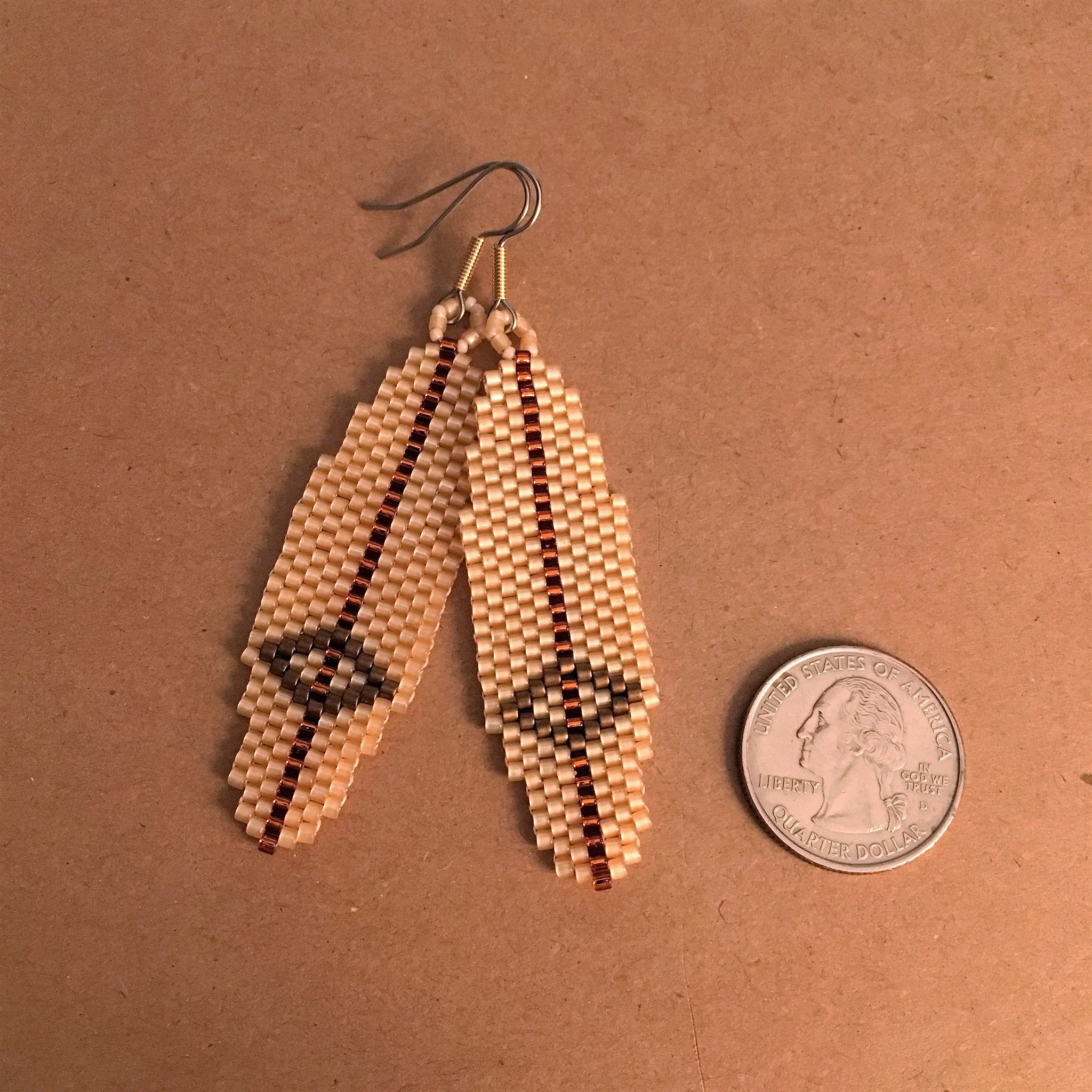 Surfboard Earrings in a Longboard Classic Tan with Bronze Diamond
An homage to the handmade wooden longboards of old, and to today's craftsmen who keep the tradition alive, these tan longboard earrings have a classic bronze diamond shape logo and a deep topaz center line.
These surfboard earrings are lightweight and comfortable.
Surgical-Steel,  nickel-free, hypoallergenic ear wires.
Size: 3 1/4" Long (Incl. ear wires) x 3/4" wide