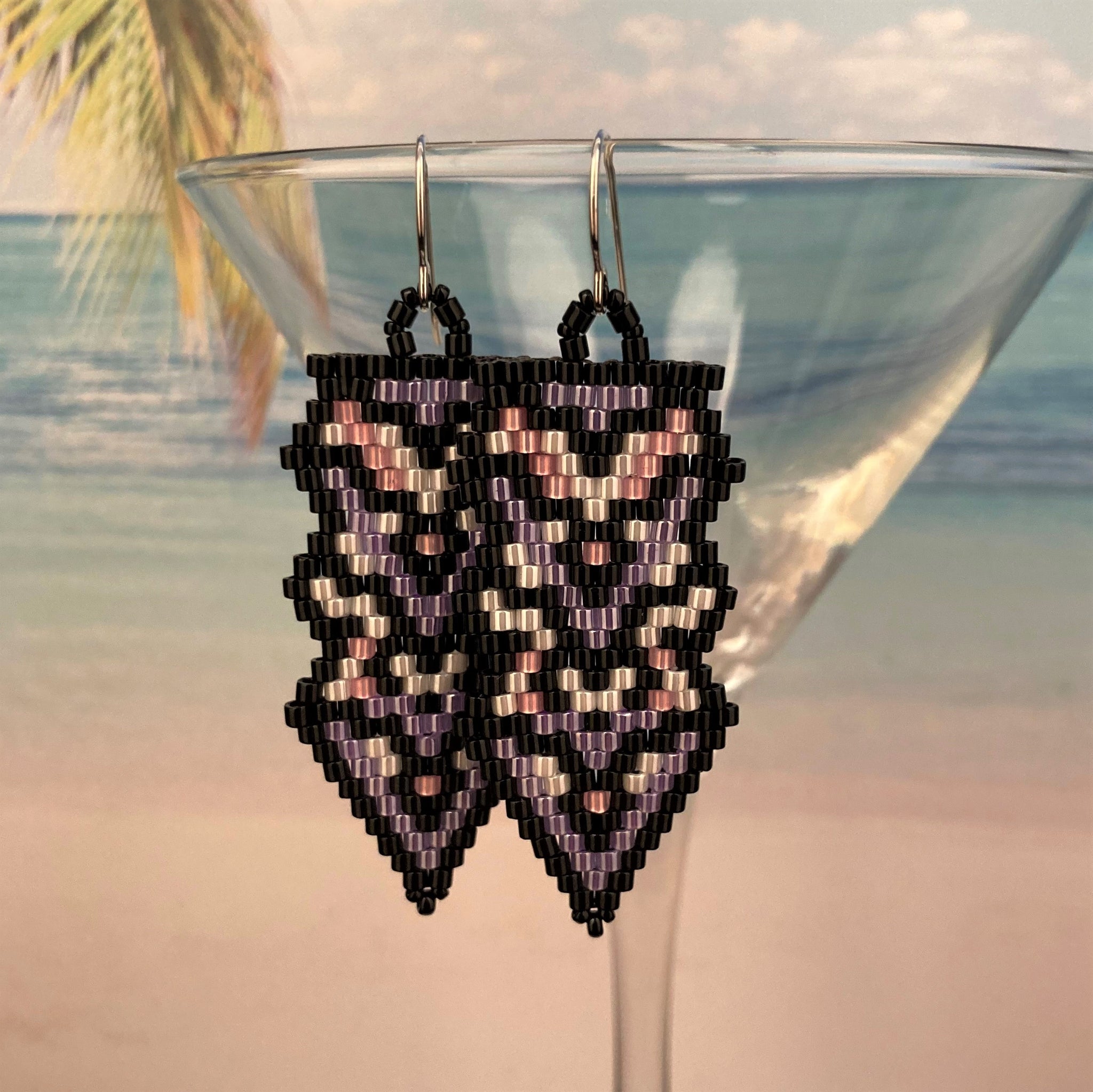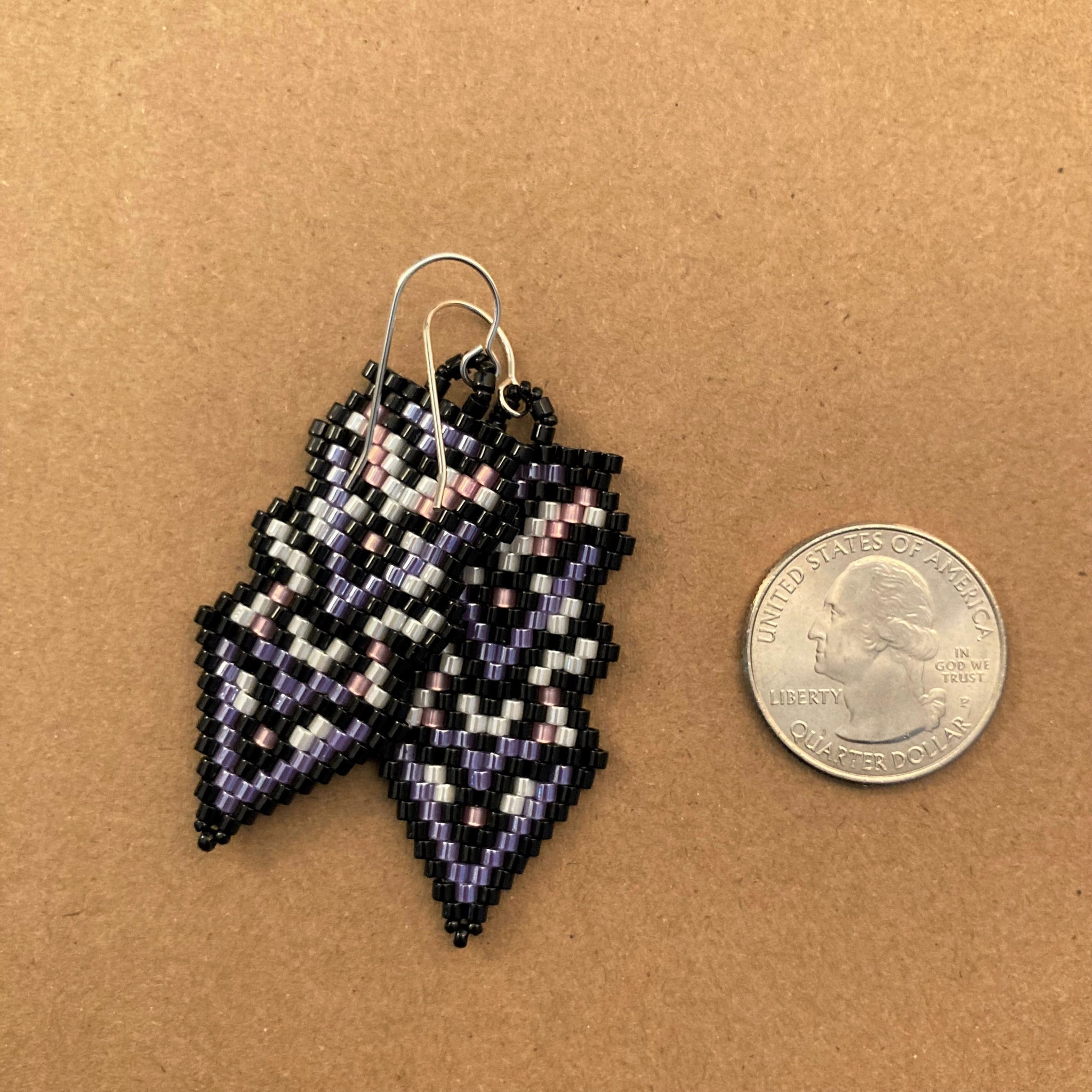 Beaded Arrow Earrings in Black Purple Silver and white
My shaped-edge design in black with purple, white and a hint of light pink is beyond the usual Southwest palette. 
Stitching the shaped edge takes a bit more time and skill, but the result is worth the effort.  These earrings are bold, lightweight, and comfortable.
Sterling Silver Ear Wires
Size: 2½" Tall (Including Ear Wires)