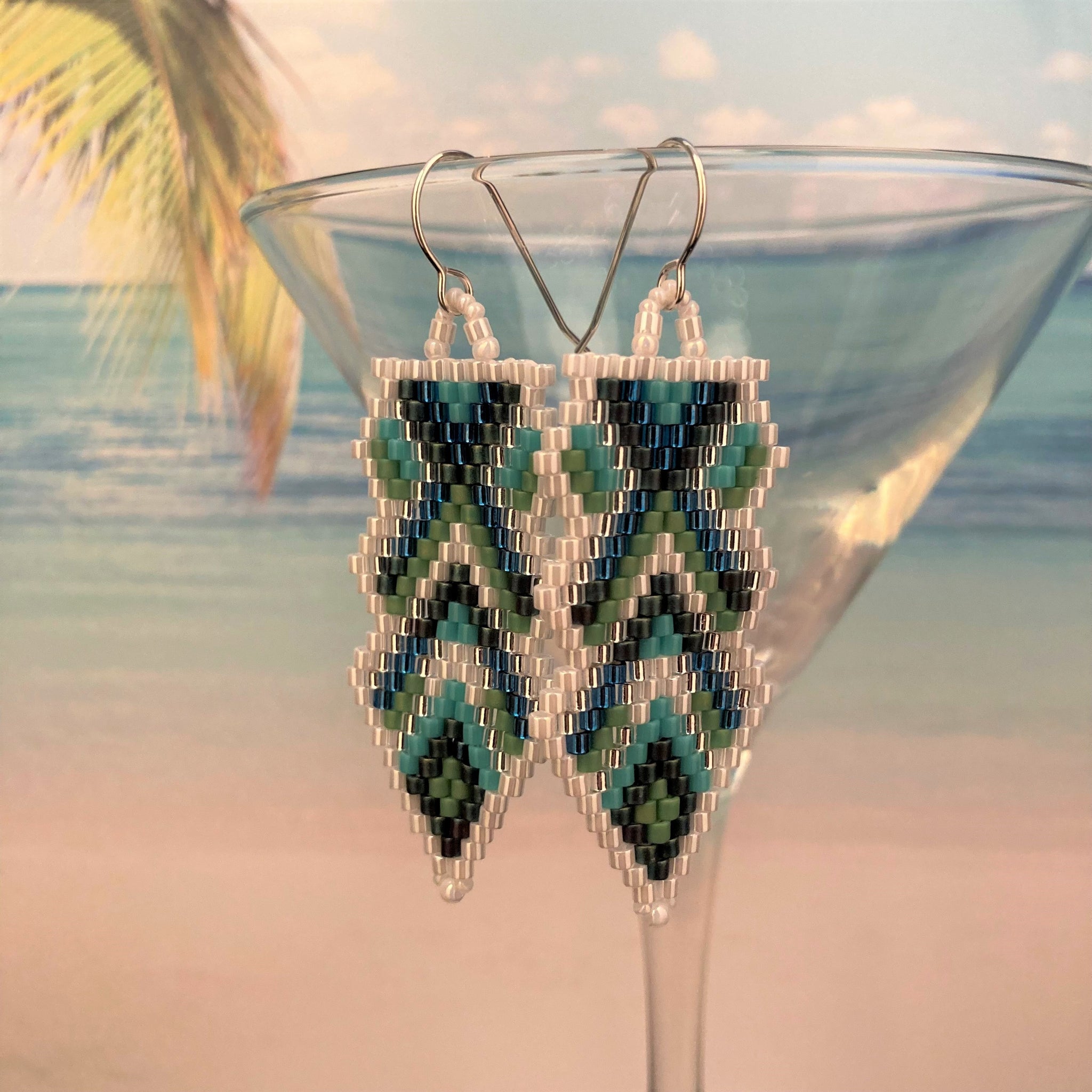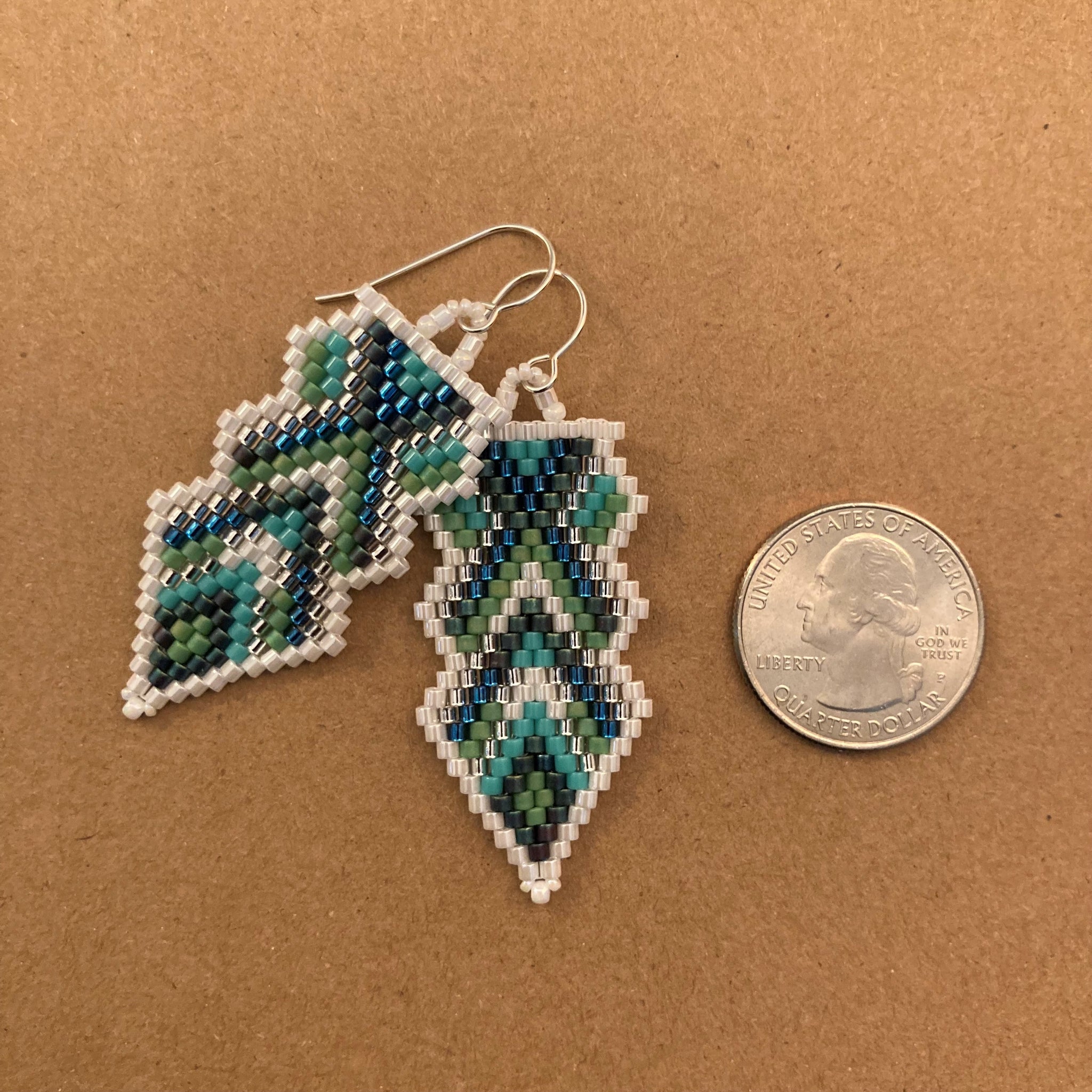 Beaded Arrow Earrings in Green White and Turquoise Blue
Six bead colors of deep blue, white, green, turquoise green, with a bit of sparkle in the silver and silver blue.
The shaped edge is out of the ordinary and takes a bit more time and skill to stitch, but the result is worth the effort.  My shaped edge design is lightweight and at just 2½" is bold, but still feminine.

Sterling Silver ear wires
Size: 2¼"" Tall (Including ear wires)