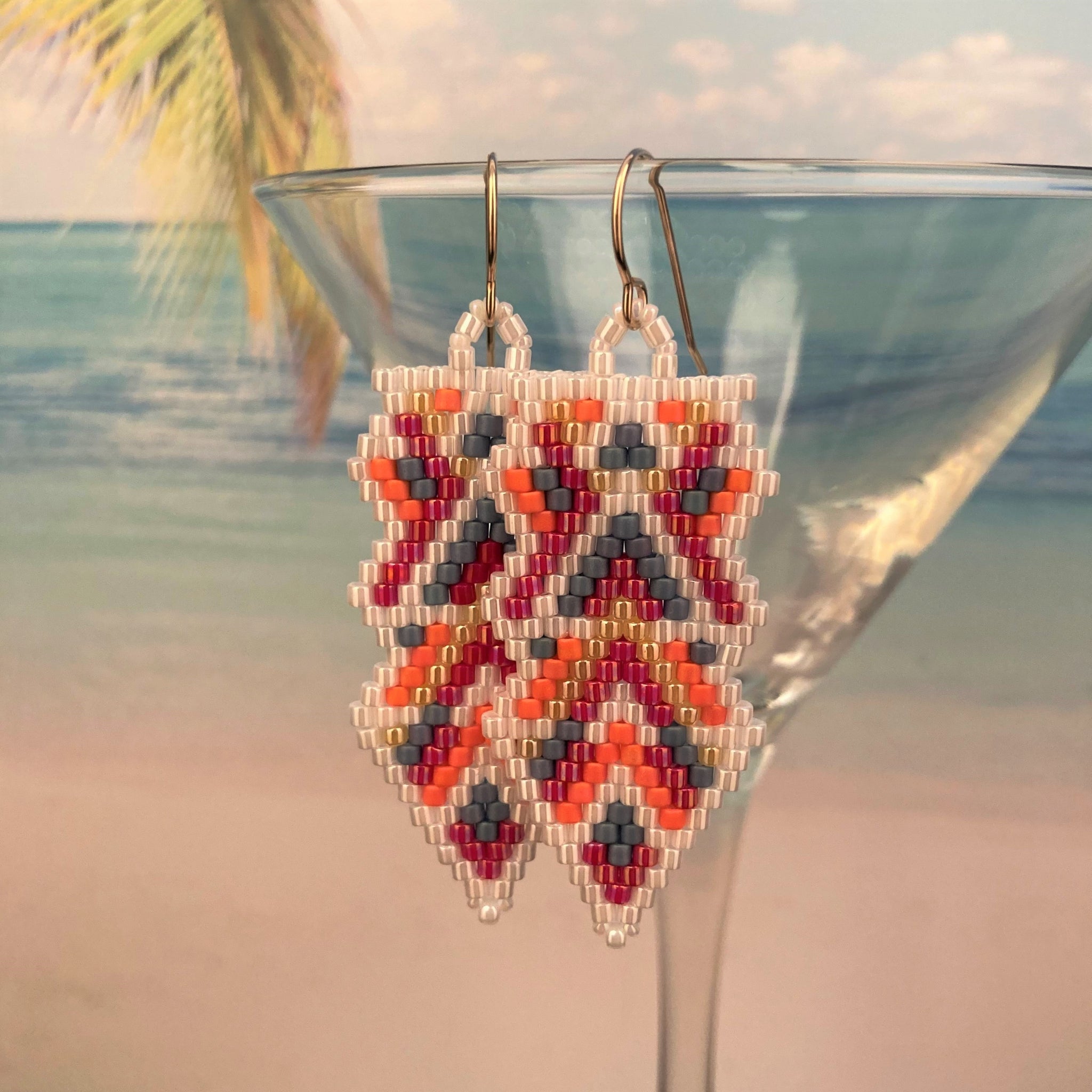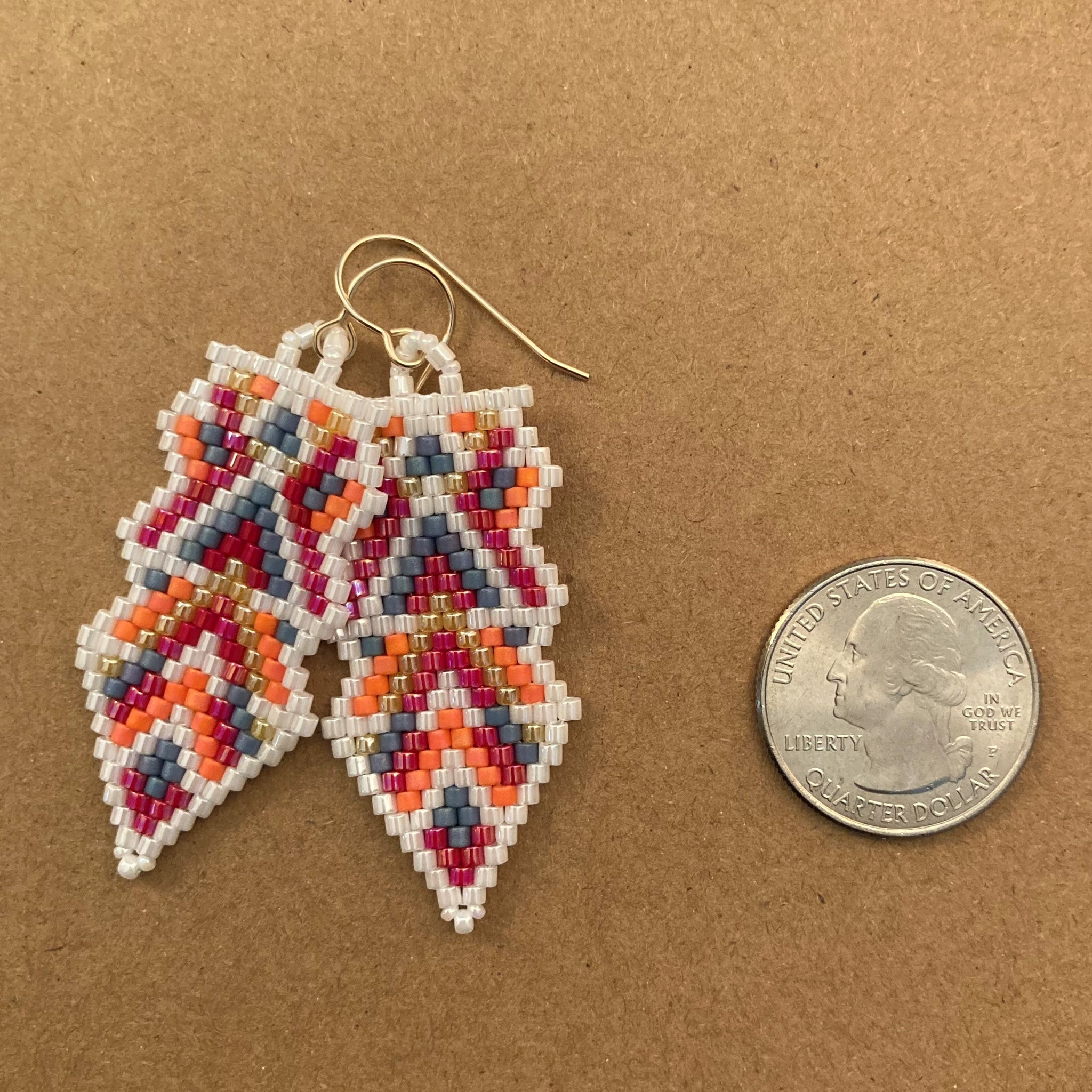 Beaded Arrow Earrings in White Red Blue Orange and Yellow
I designed these shaped-edge earrings in white, red, orange, denim blue and bits of pale yellow for a relaxed Boho Southwest vibe. 
The shaped edge is out of the ordinary and takes a bit more time and skill to stitch, but the result is worth the effort.
Lightweight and comfortable.
14K Gold-filled Ear Wires
Size: 2¼" (Including Ear Wires)