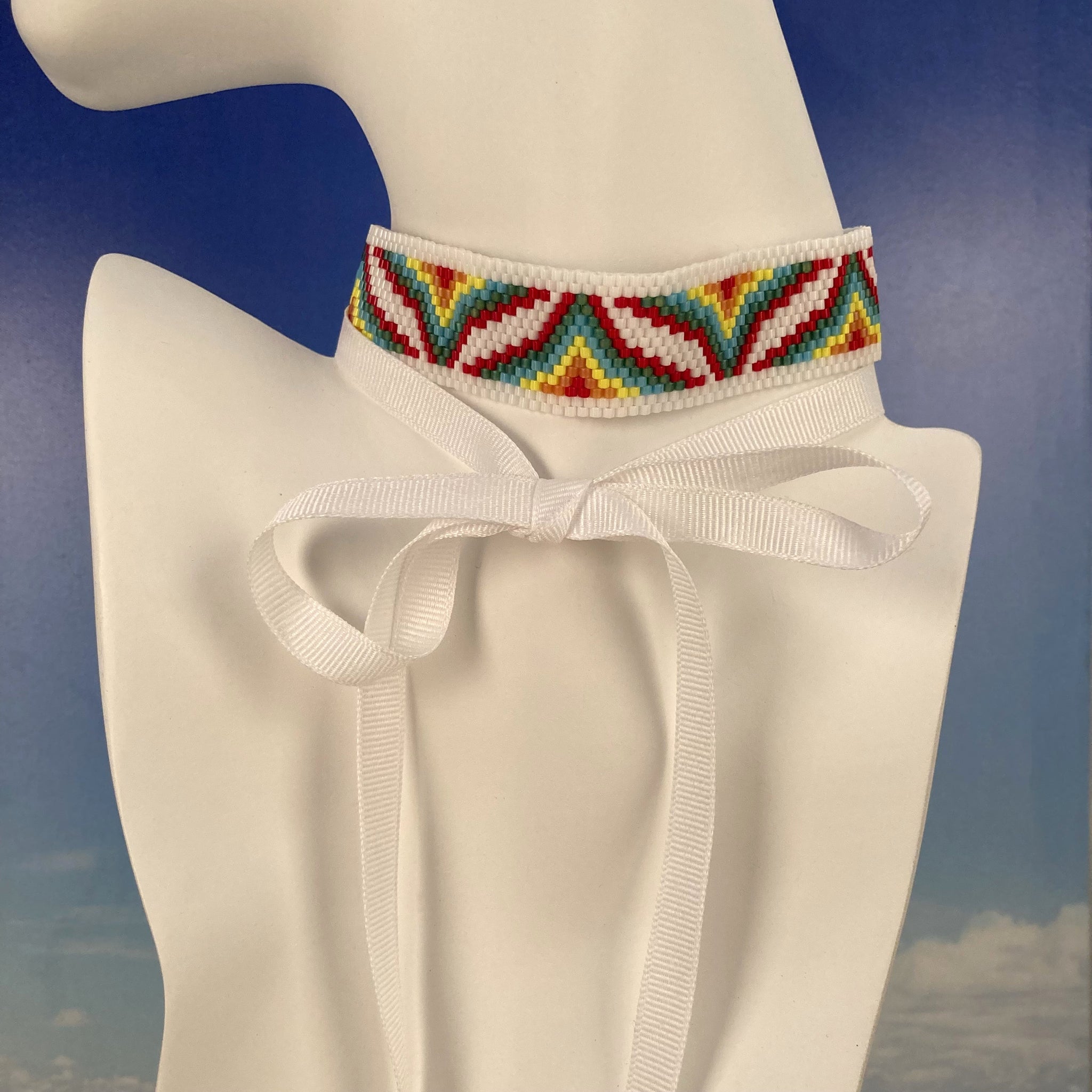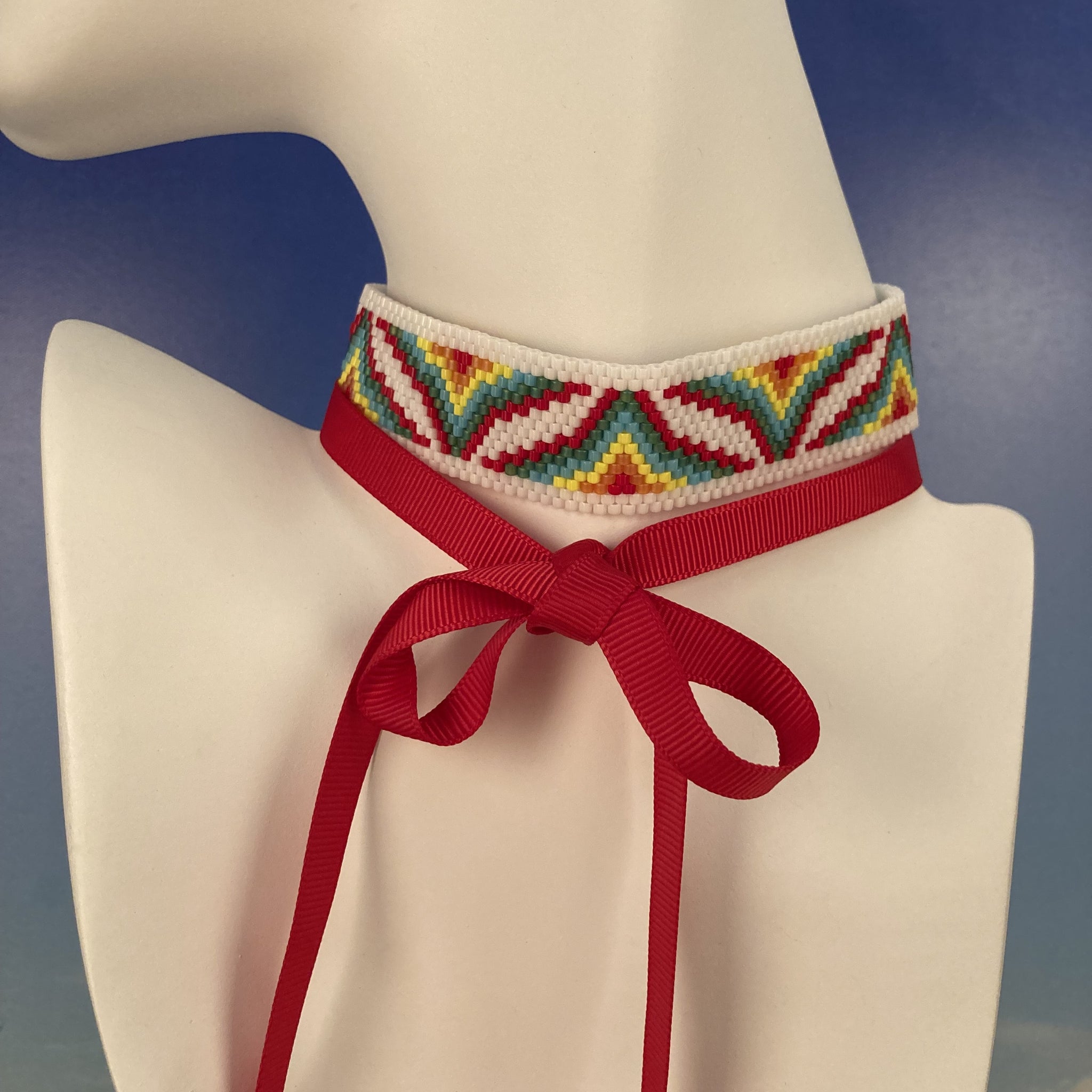 Beaded Choker Bright Bargello Peaks on White
A Bargello design of stretched triangles in beads of Deep Red Yellow Orange Green and Blue all on a White background makes a bold statement.
Size: 9¼" Long X ¾" Wide
Choker comes with one White 38" ribbon.  
Adjustable ribbon slides through beaded ribbon holes and may be tied in front as a bow or lariat, or tied in the back.
Additional matching ribbons available:  Red, Green, Turquoise blue