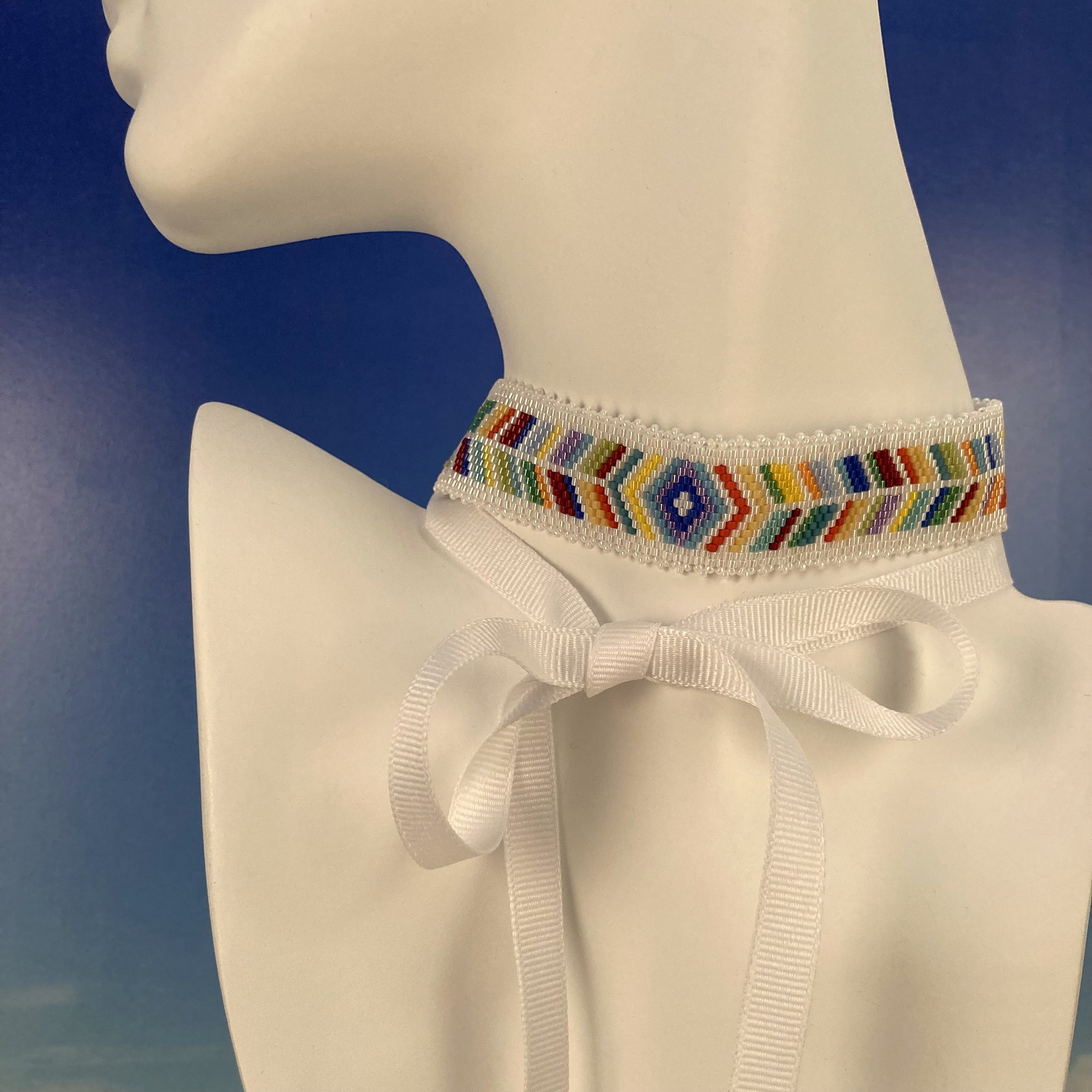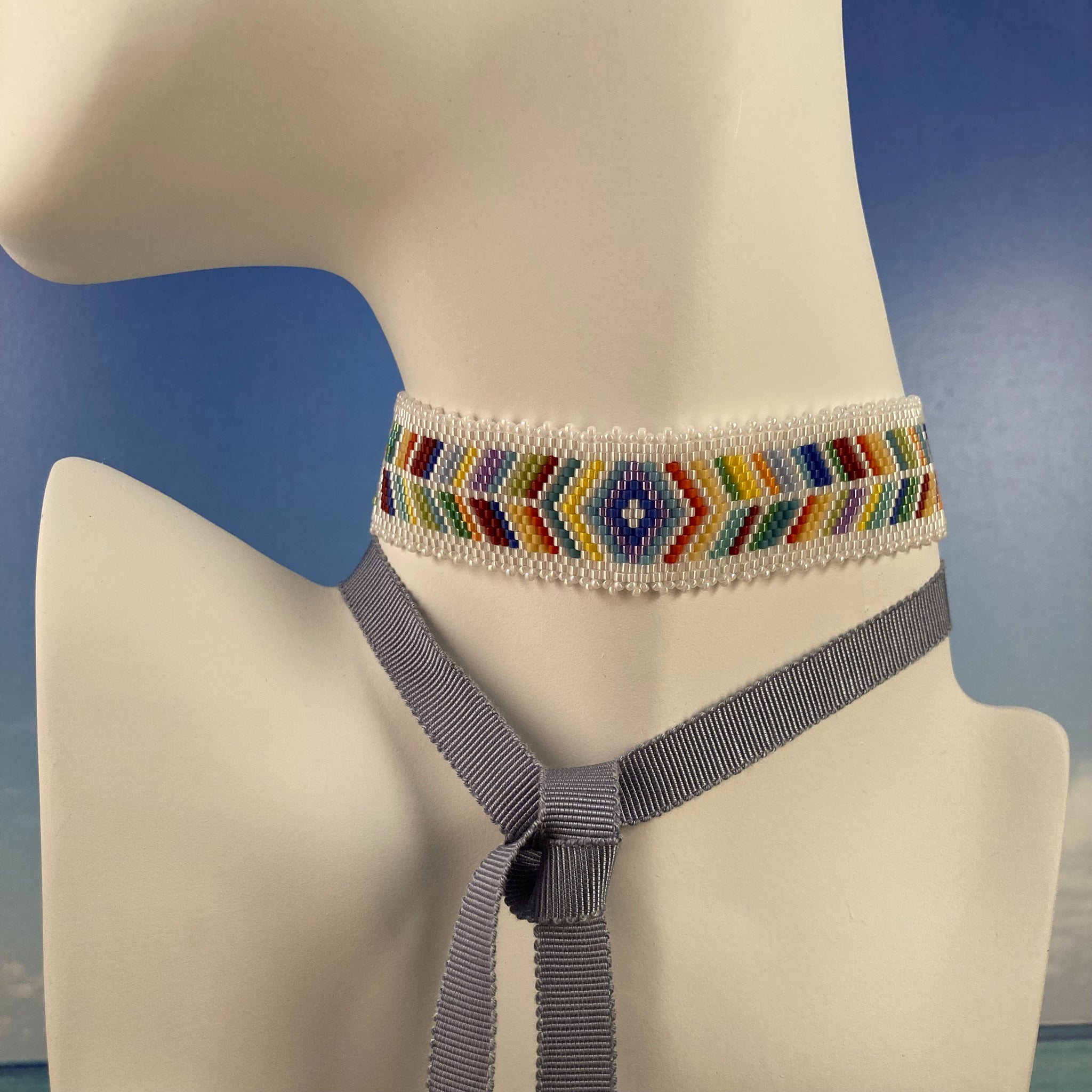 Beaded Choker in Multi Color Arrows
This Choker has 17 different bead colors in the design.  The White ribbon is included. 
Tie in the back, or tie around to the front as a lariat with one of any of the additional three ribbon colors to change up your look. 
Choker Size: 11⅛" Long  X  ¾" Wide  
Only ONE Arrow Choker Necklace Available.    
Ribbon is approx. 37" long and slides through each beaded ribbon hole to tie in a bow or lariat style in front,  or in back to adjust to fit. 
Additional Matching Ribbons available: Slate Blue, Golden Yellow, or Red Orange