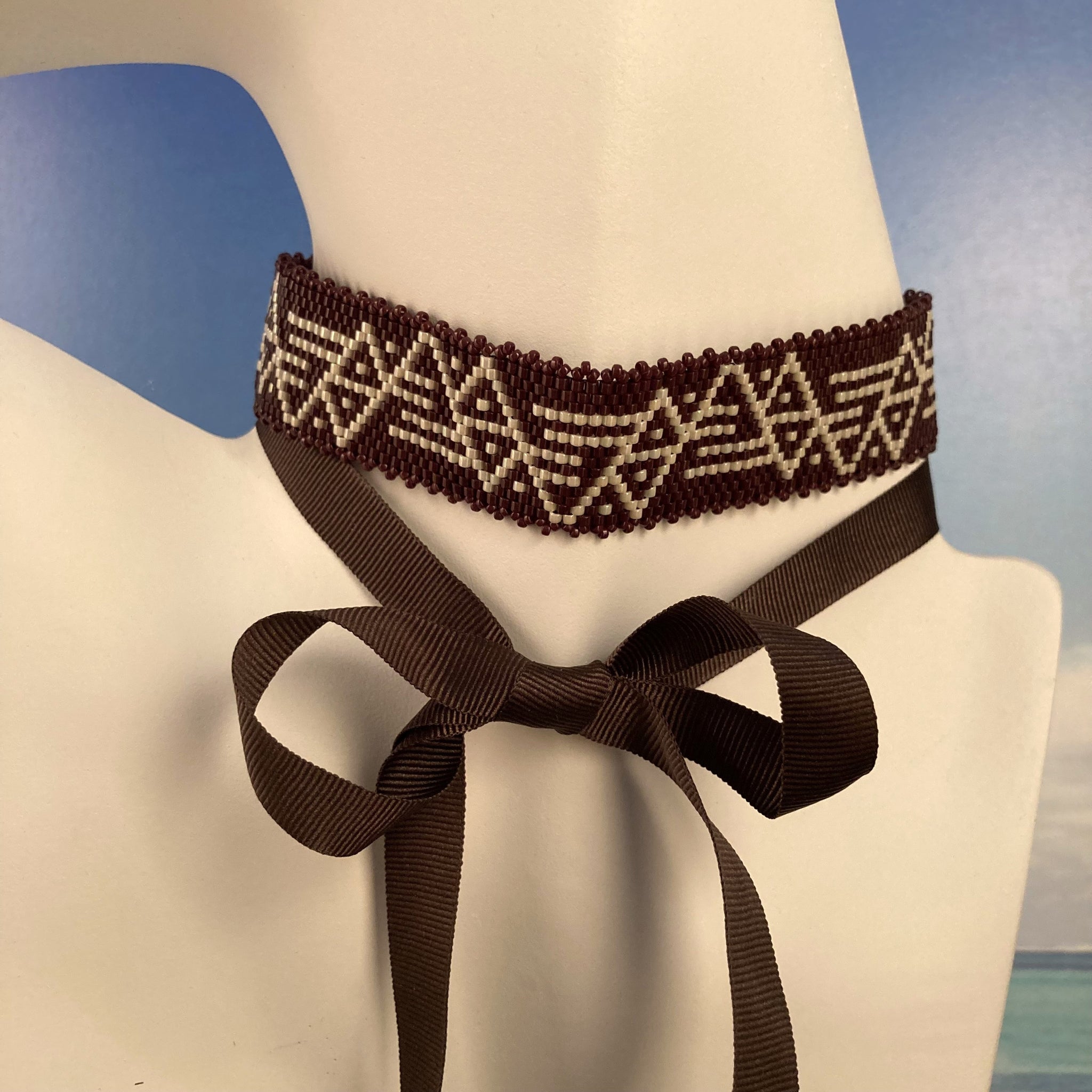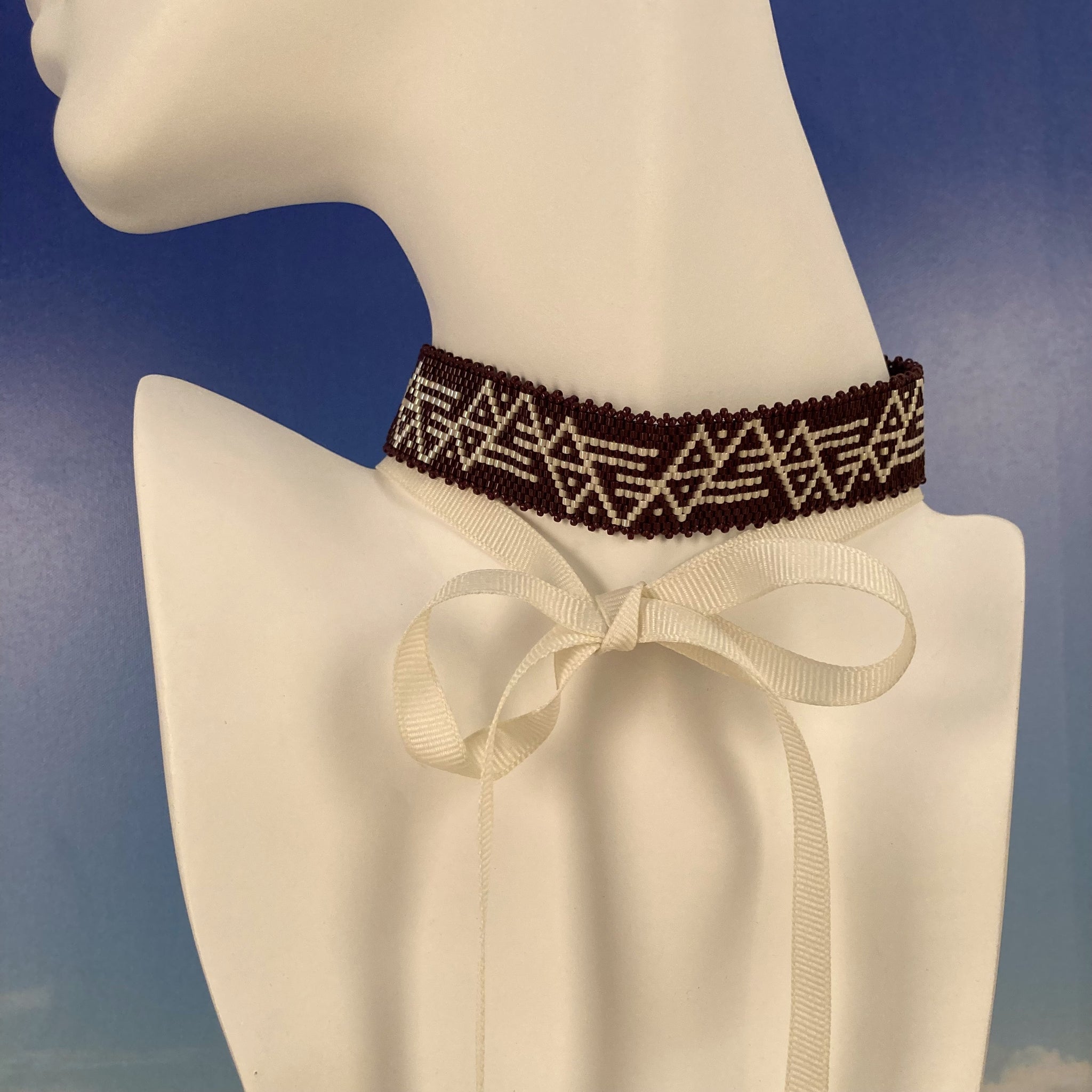 Beaded Choker Mudcloth Design in Brown and Cream Beige
An earthy, relaxed geometric design in a warm deep brown and cream.
Only ONE Mudcloth Choker Necklace Available.  Brown ribbon included.

Choker Size: 11½" Long x  ¾" Wide
Ribbon is approx 42"" Long and slides through each beaded end ribbonhole to tie and adjust to fit.
Tie in the back, or tie around to the front lariat style with the Brown ribbon, or the optional cream ribbon color to change up your look. 
Additional Matching Color Ribbon available:  Cream Beige