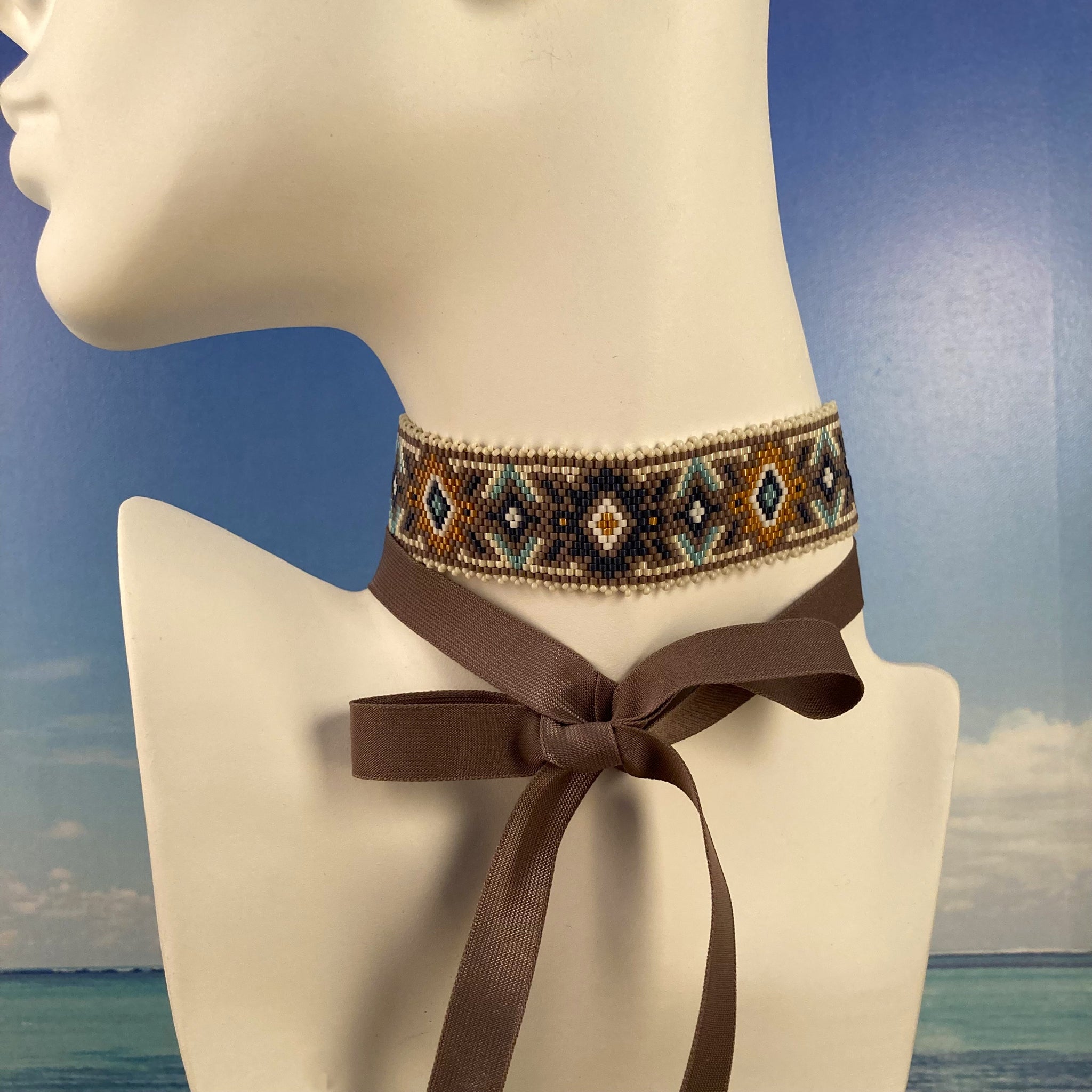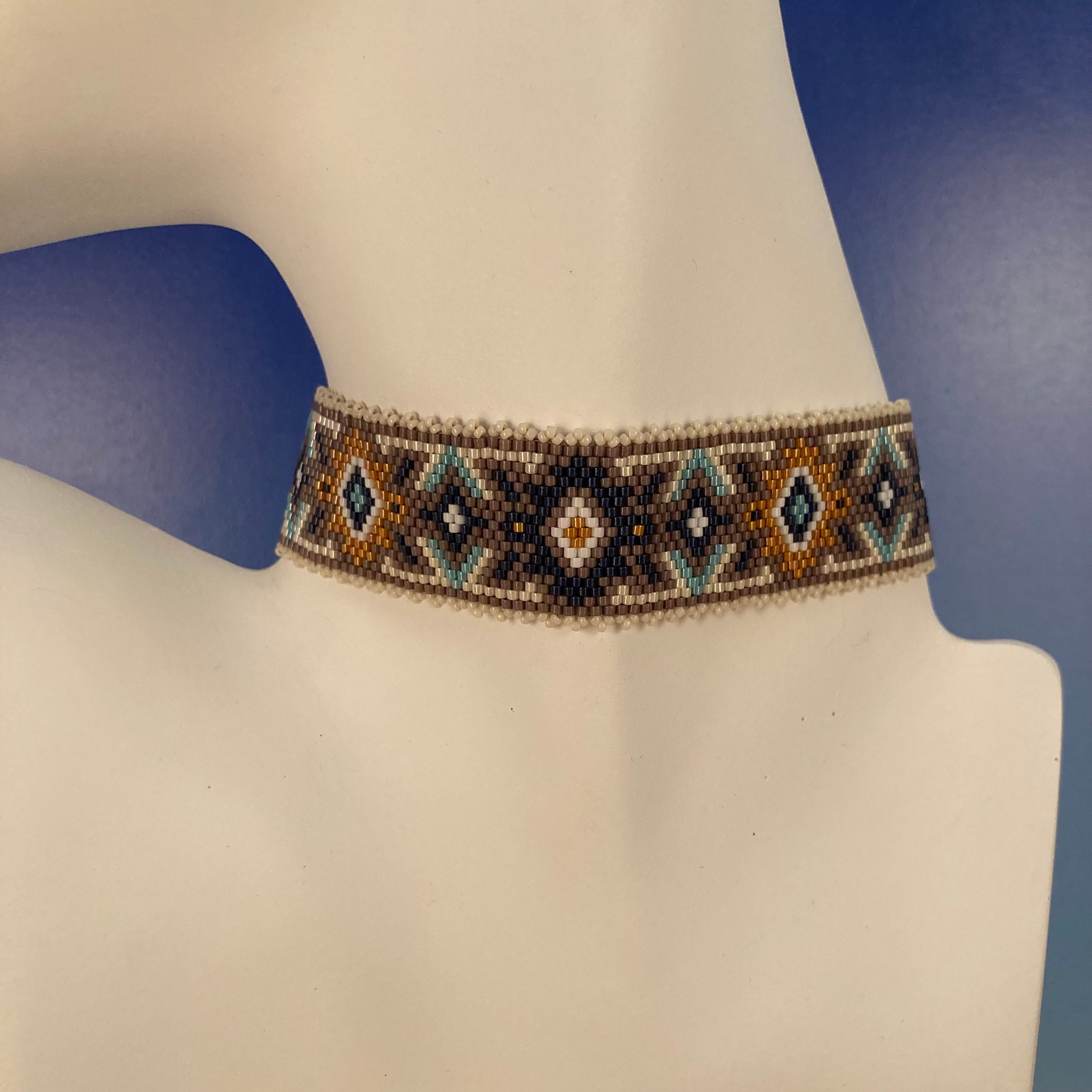 Beaded Choker Southwest 70s Style
Yes, The 70s called. 
A Southwest design in cream mustard yellow sky blue and dark navy blue gives a relaxed vibe on the taupe background. 
Choker comes with the beautifully matched 33" taupe ribbon. 
Choker Size: 7¾" x  1" Wide 
Ribbon is approx. 33" long and slides through each beaded end ribbon hole to tie and adjusts to fit.  Ribbon may be tied in the back, or brought around to the front in a bow, or tied lariat style for a 70s vibe.
Additional ribbon colors available: Sky Blue, Cream Beige