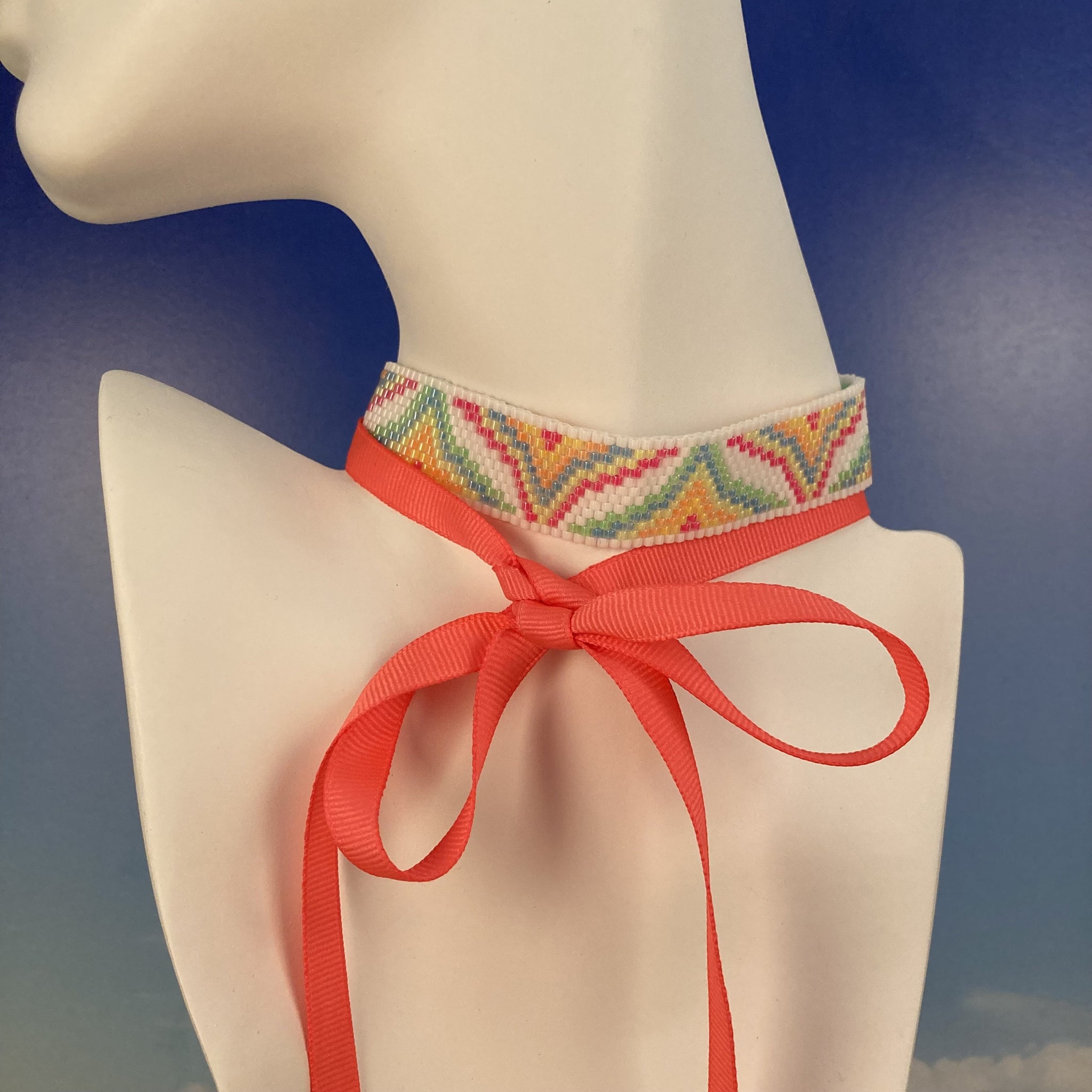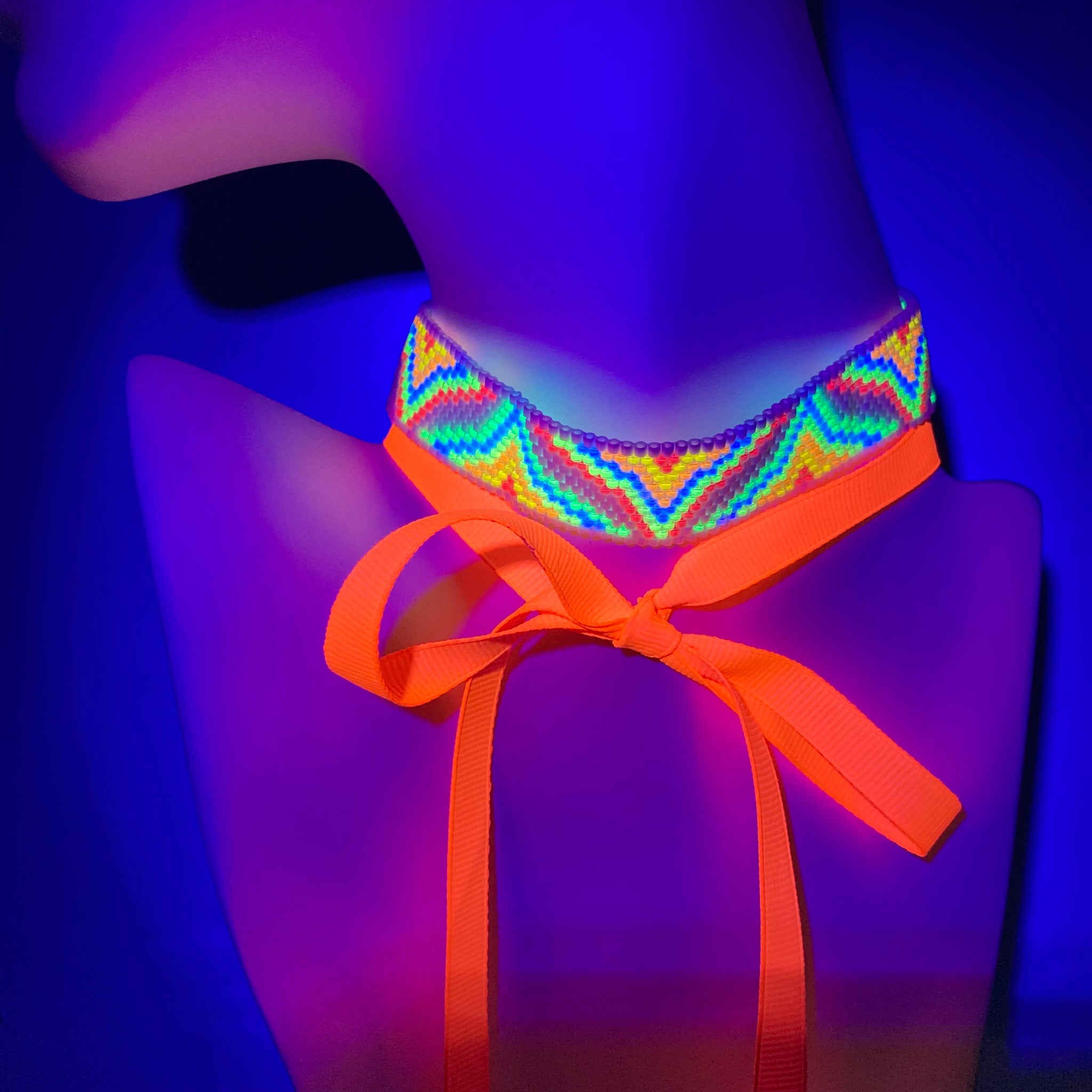 Beaded Choker in Neon Bargello Peaks
A Bargello design of stretched triangles in beads of Neon Pink, Neon Yellow, Neon Green and Neon Blue pops against the white beaded background.
Beautiful in daylight, and a stunning glow in UV light on the nightclub, ballroom, or wedding dancefloor! Be EDM, RAVE and Festival ready.
Size: 9 ¾"  X    ¾" 
One 41" Neon Pink Ribbon included.  
Adjustable ribbon slides through beaded ribbon holes and may tie in front as a lariat or tie in back.
Matching Neon Yellow and White Ribbons also available separately.