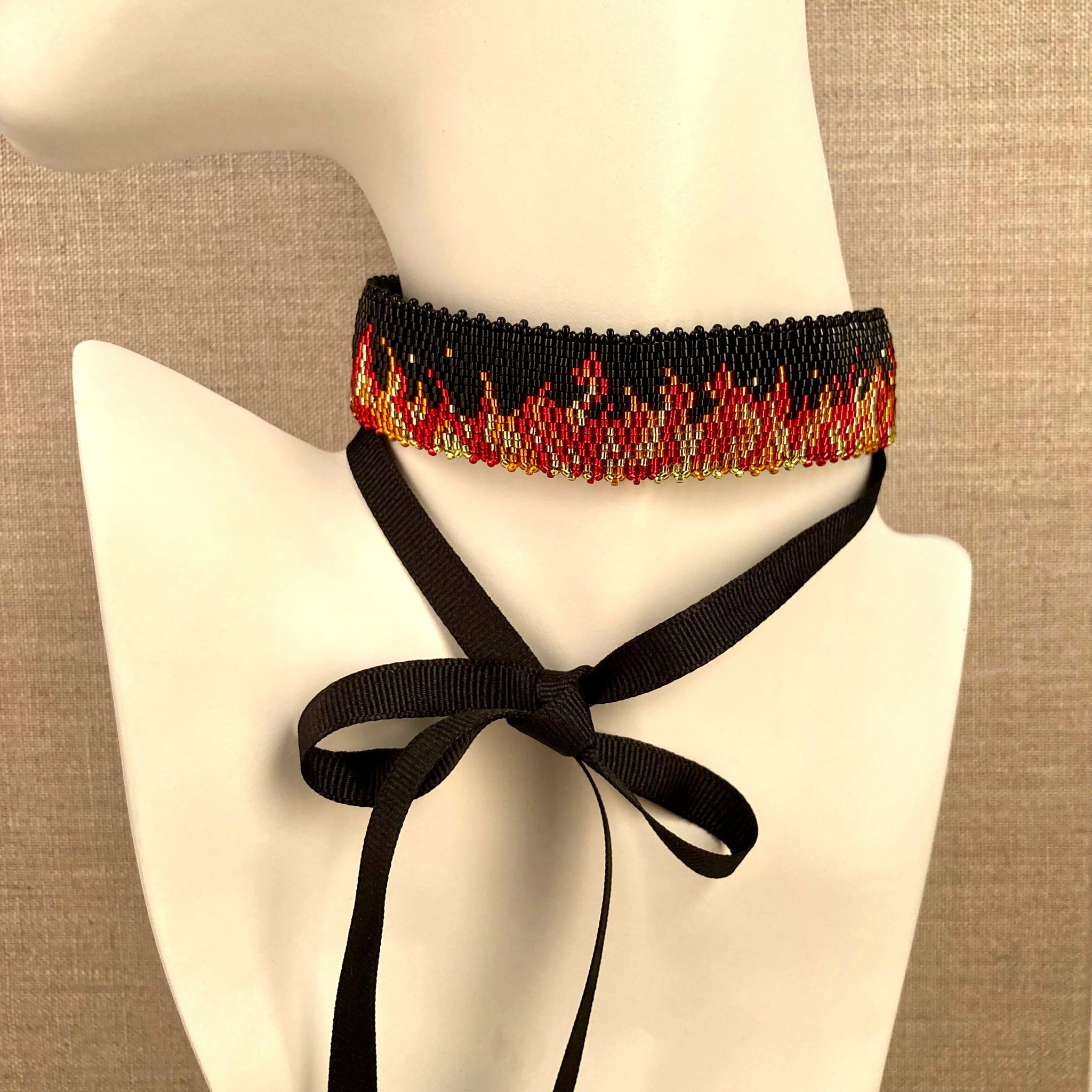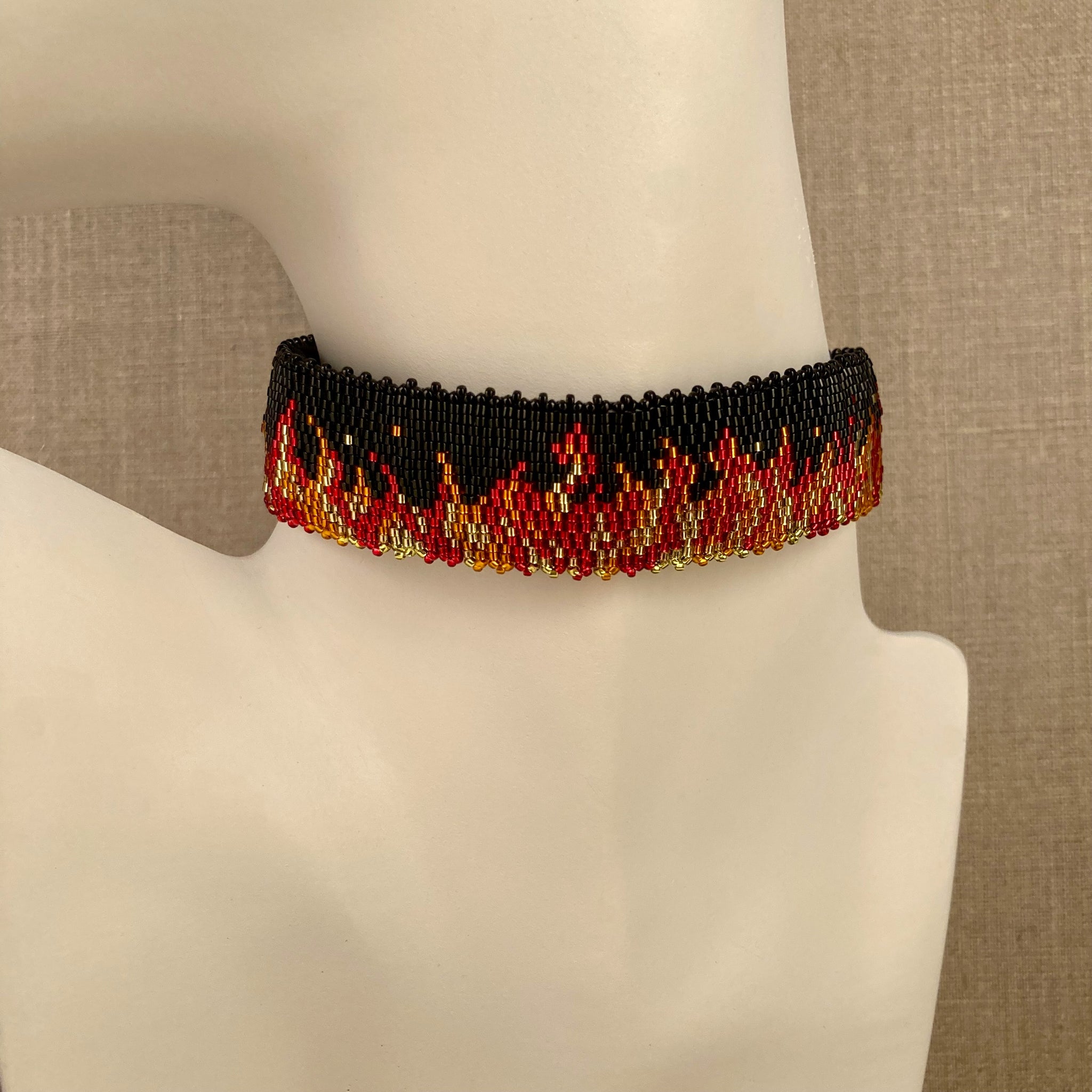 Beaded Fire Choker Necklace Ribbon Closure
Hand beaded and backed on premium Ultrasuede with attached black ribbon, this Fire Choker is soft and comfortable and one of a kind.  Mix up the look with the ribbon worn tied around to the front in a bow or lariat style or tied in the back.
Elegant and sophisticated.  ONLY ONE AVAILABLE.
Colors: Black, Red, Orange, and Yellow/Gold shimmering beads on Black Ultrasuede
Size:     9" X 1¾"  with 21"  Attached ribbon on each side