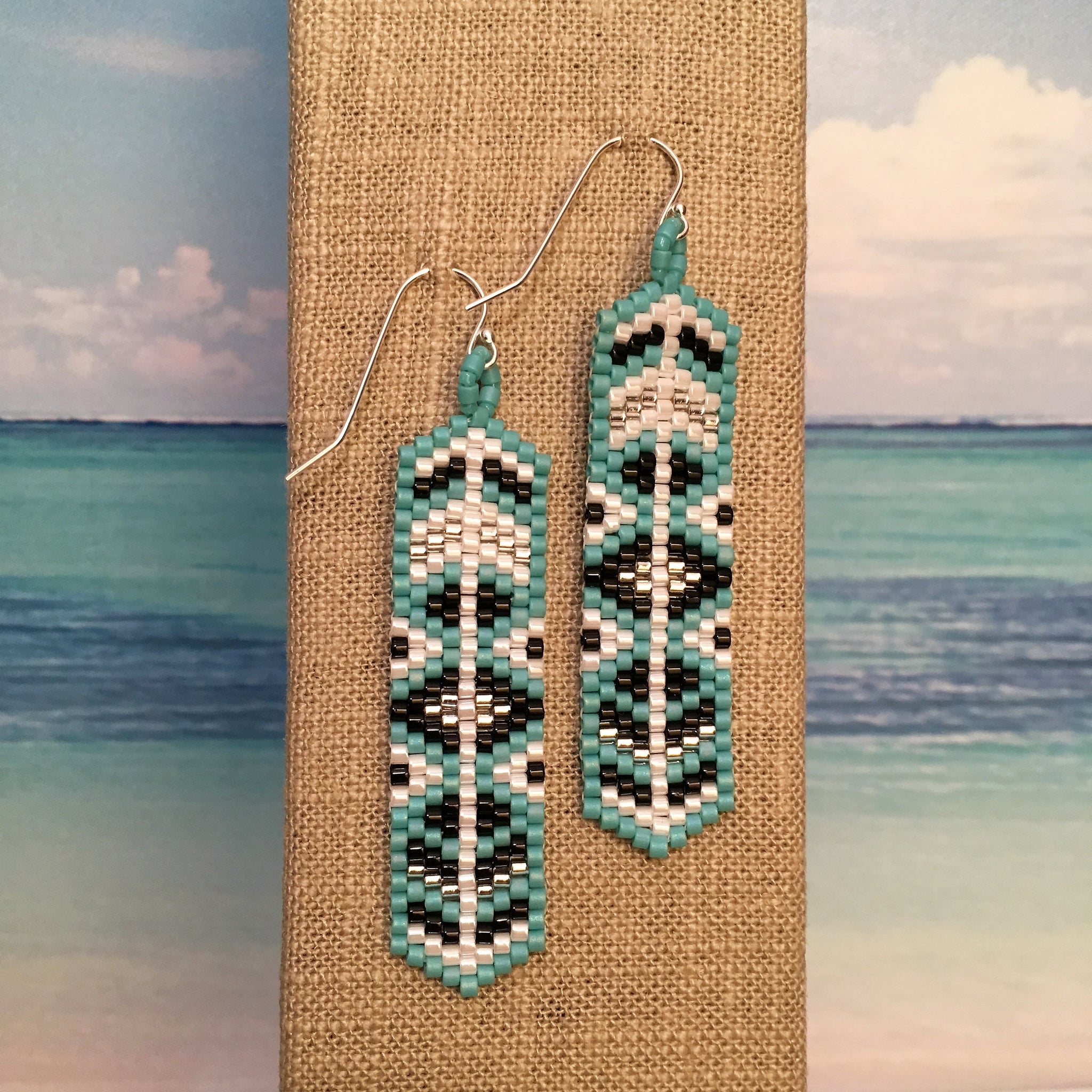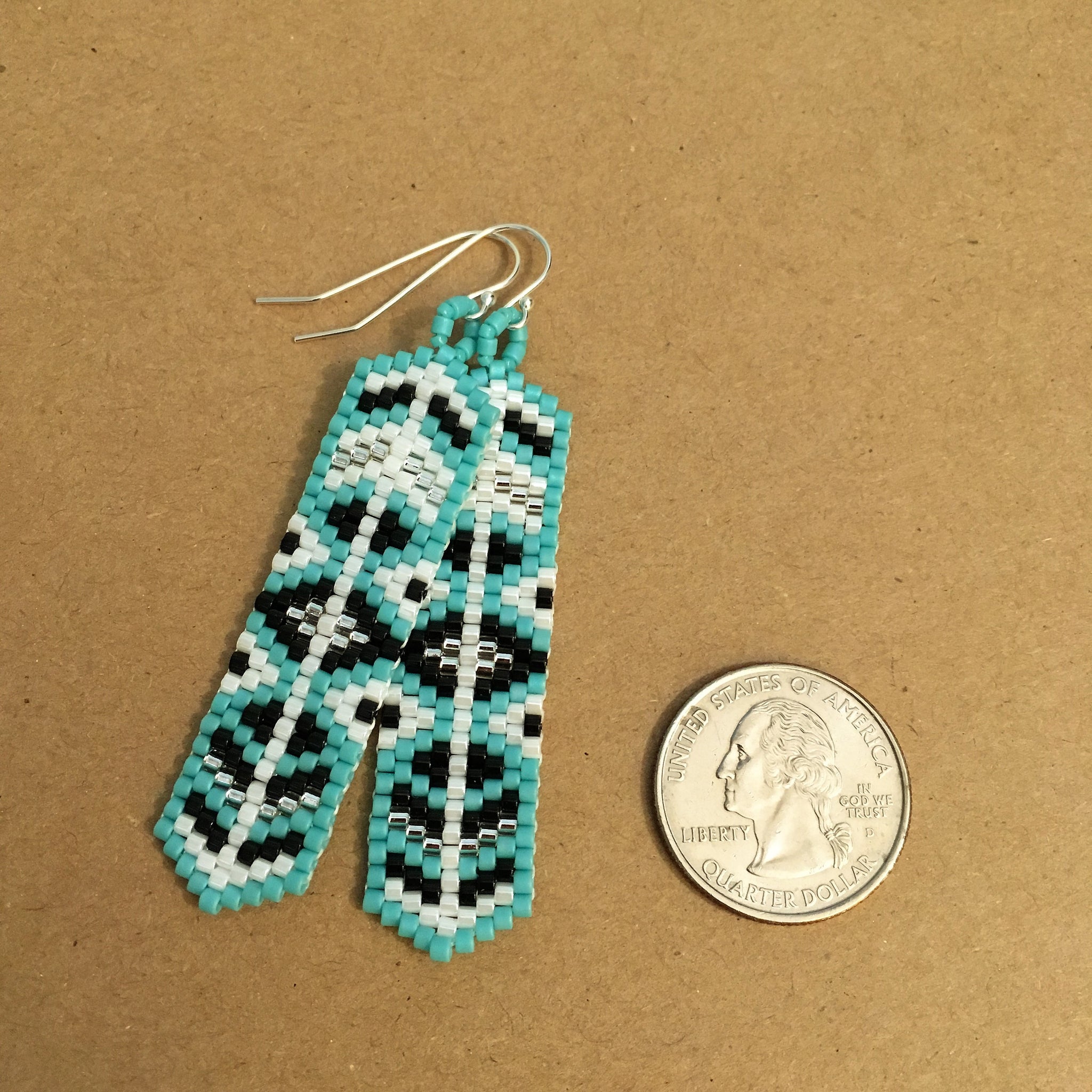 Long Turquoise, Black, White, and Silver Earrings
The arrow design shines with the silver-lined beads between the points of the white, turquoise, and black feathers.  
At 2 3/4" long and a little over 1/2" wide, these earrings are still very lightweight and won't tug on your ears. 
Sterling-Silver ear wires.
Size: 2 3/4" Long (Incl. ear wires) x 5/8" Wide