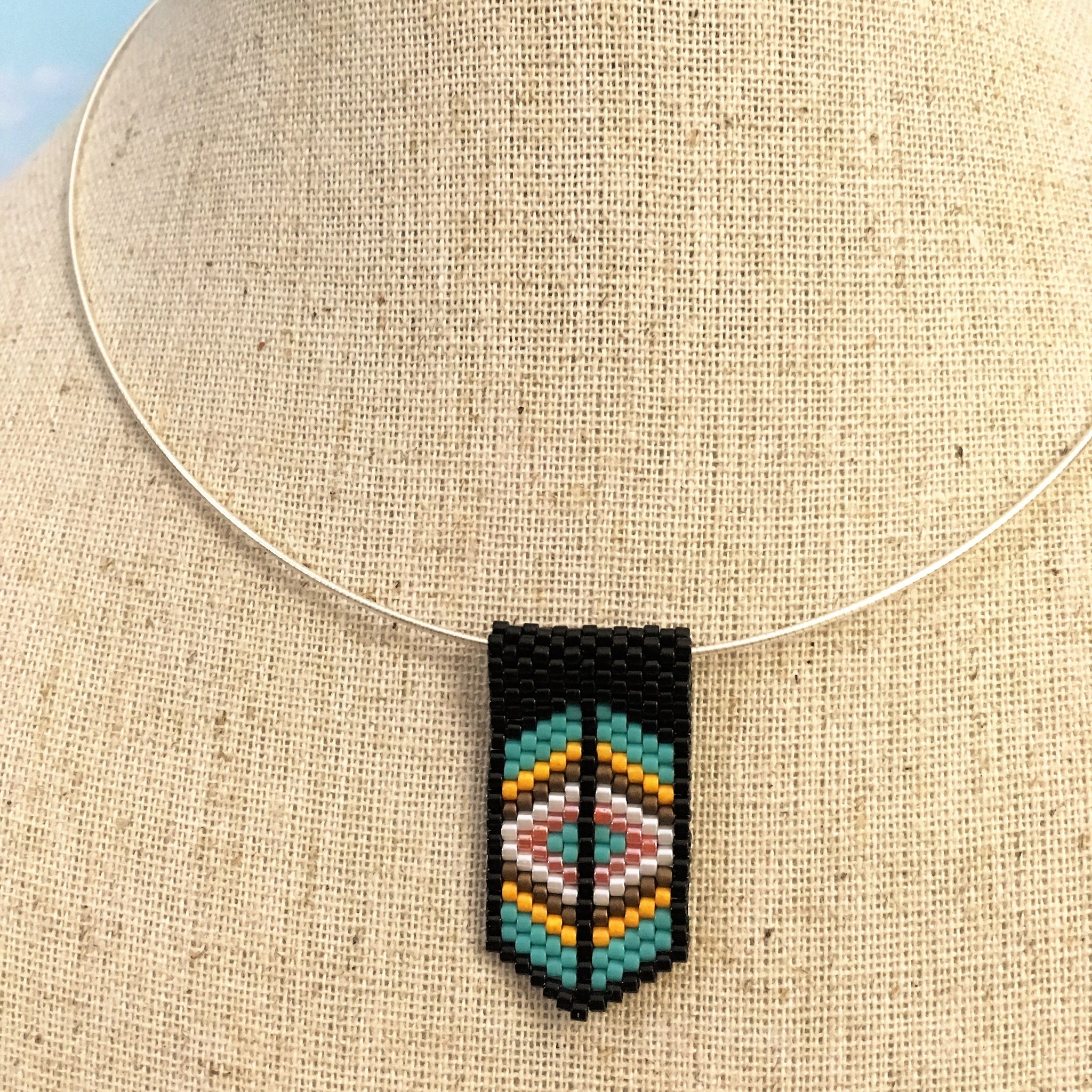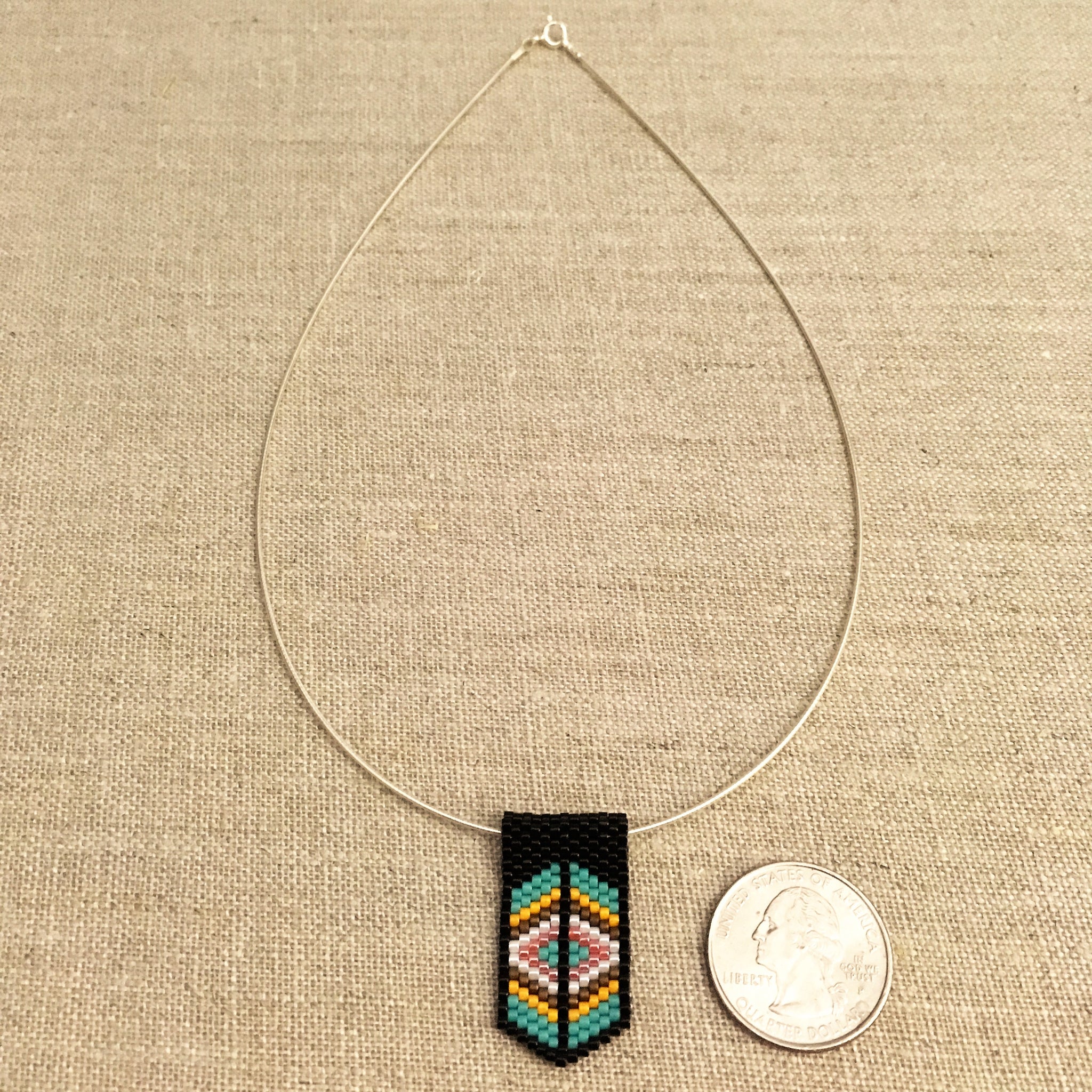 Mini Pendant Necklace in Black, Turquoise, Pumpkin and White
Five boho colors on a black background form the arrows on this minimalist pendant.  Turquoise, pumpkin, white, bronze, and coral are in the mirrored center design. 
The lightweight Sterling-Silver firm-wire, modern-style necklace is 16" and holds the 1¼" Tall x ⅝" mini pendant.