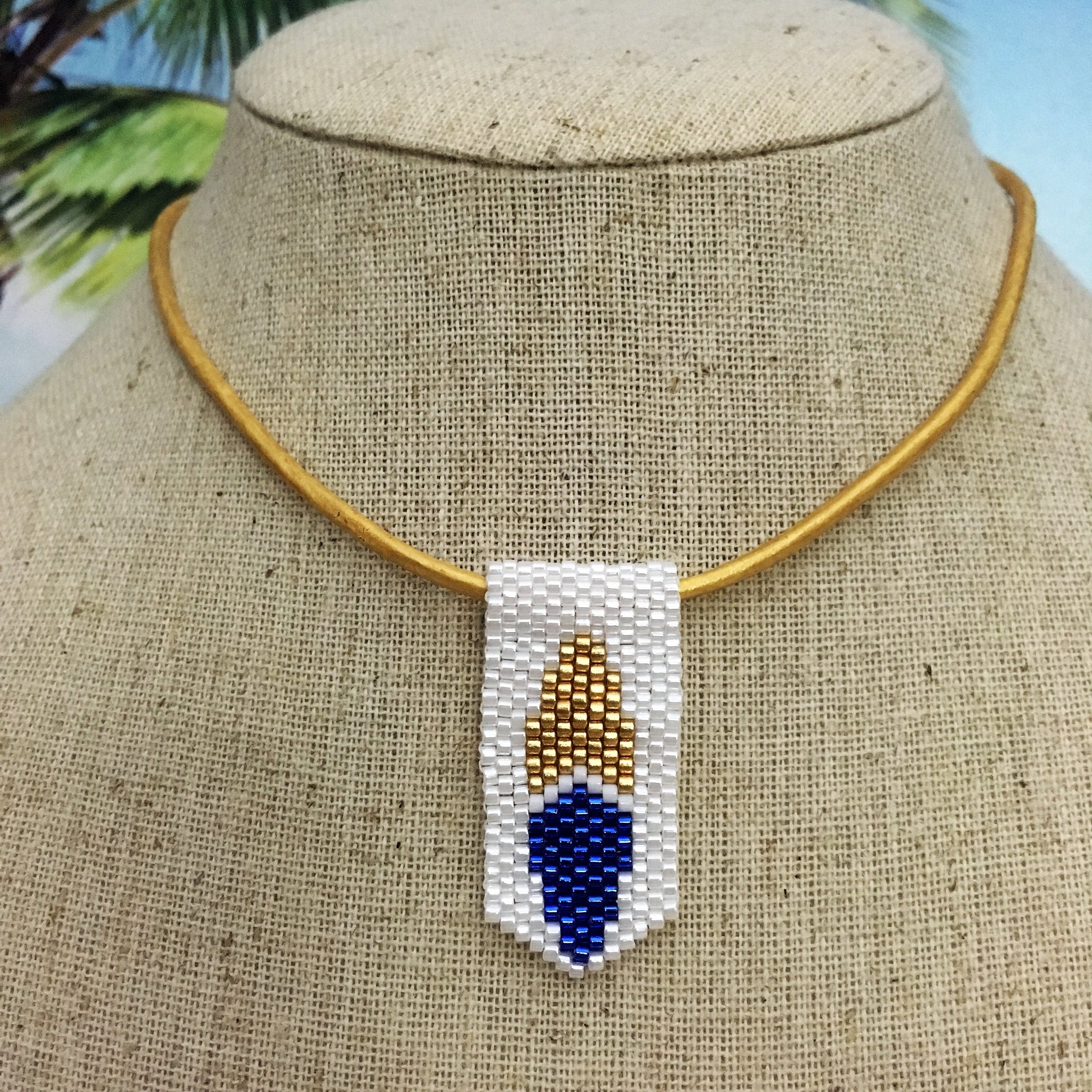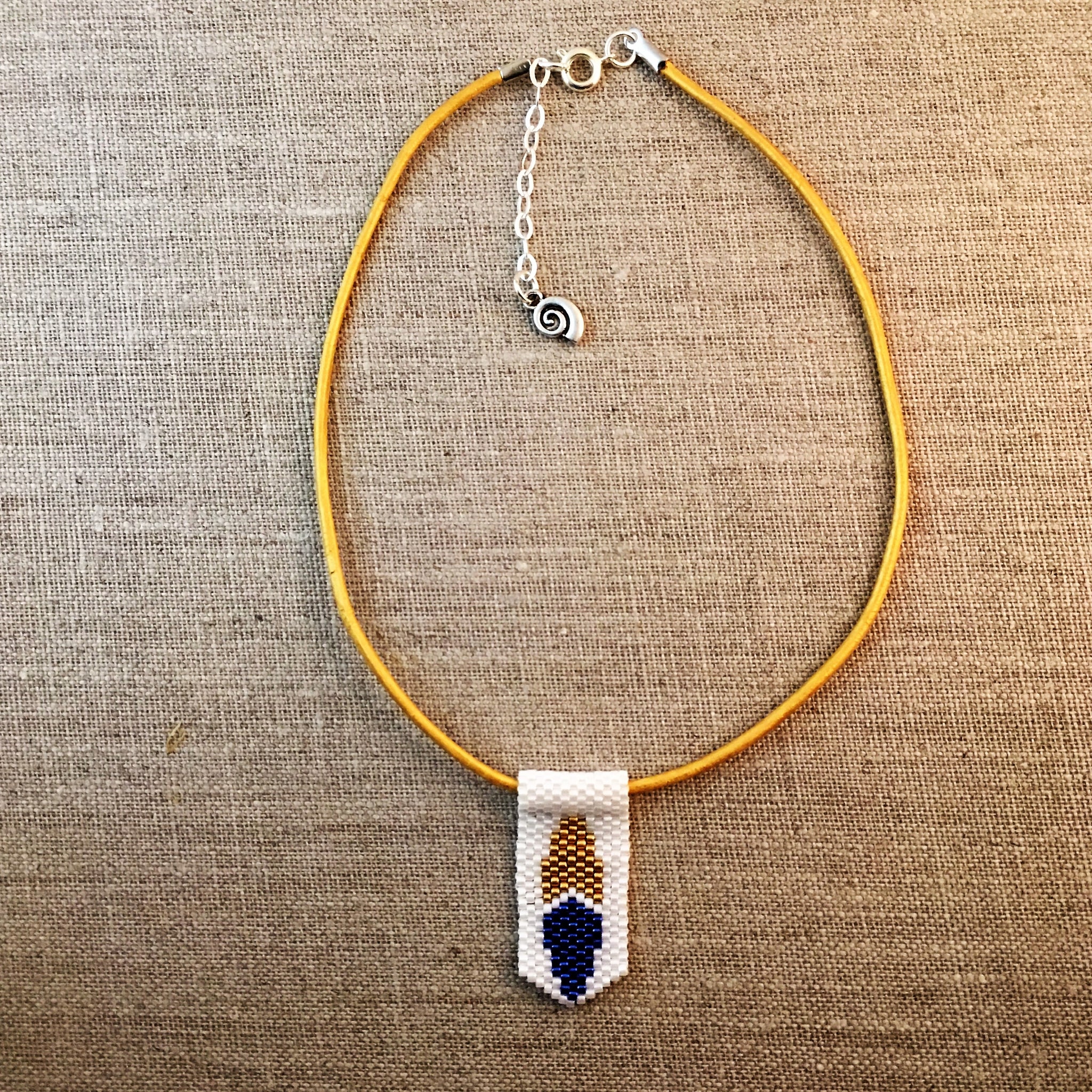 Mini Surfboard Pendant Necklace in Blue, Gold and White
A casual beach-style necklace, this blue and gold mini surf or paddleboard  pendant is just 1½" Long x ¾" Wide.
The adjustable gold leather cord necklace extends from a 13" choker,  to 15" long. 
The extender chain includes a nickel-free mini spiral shell charm.