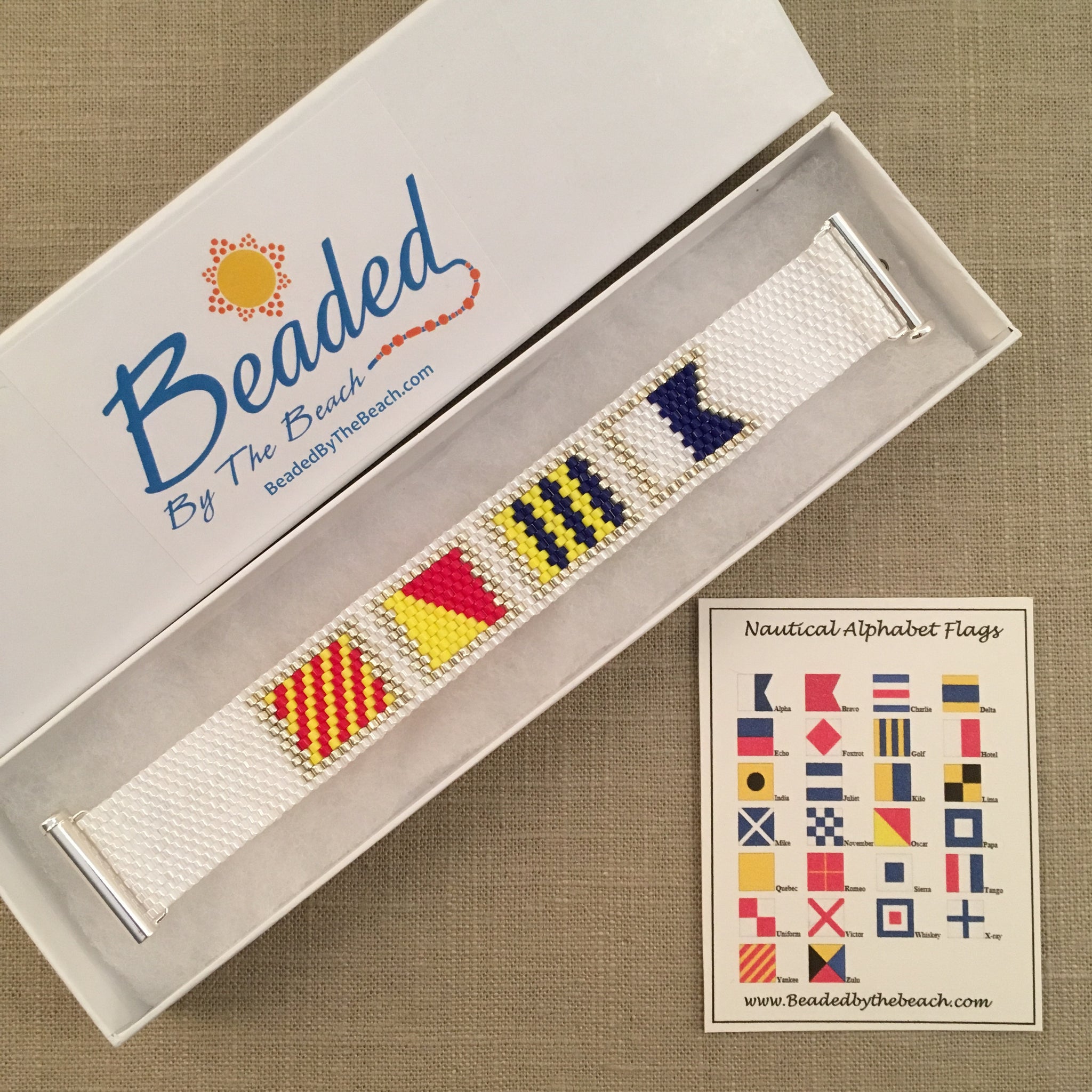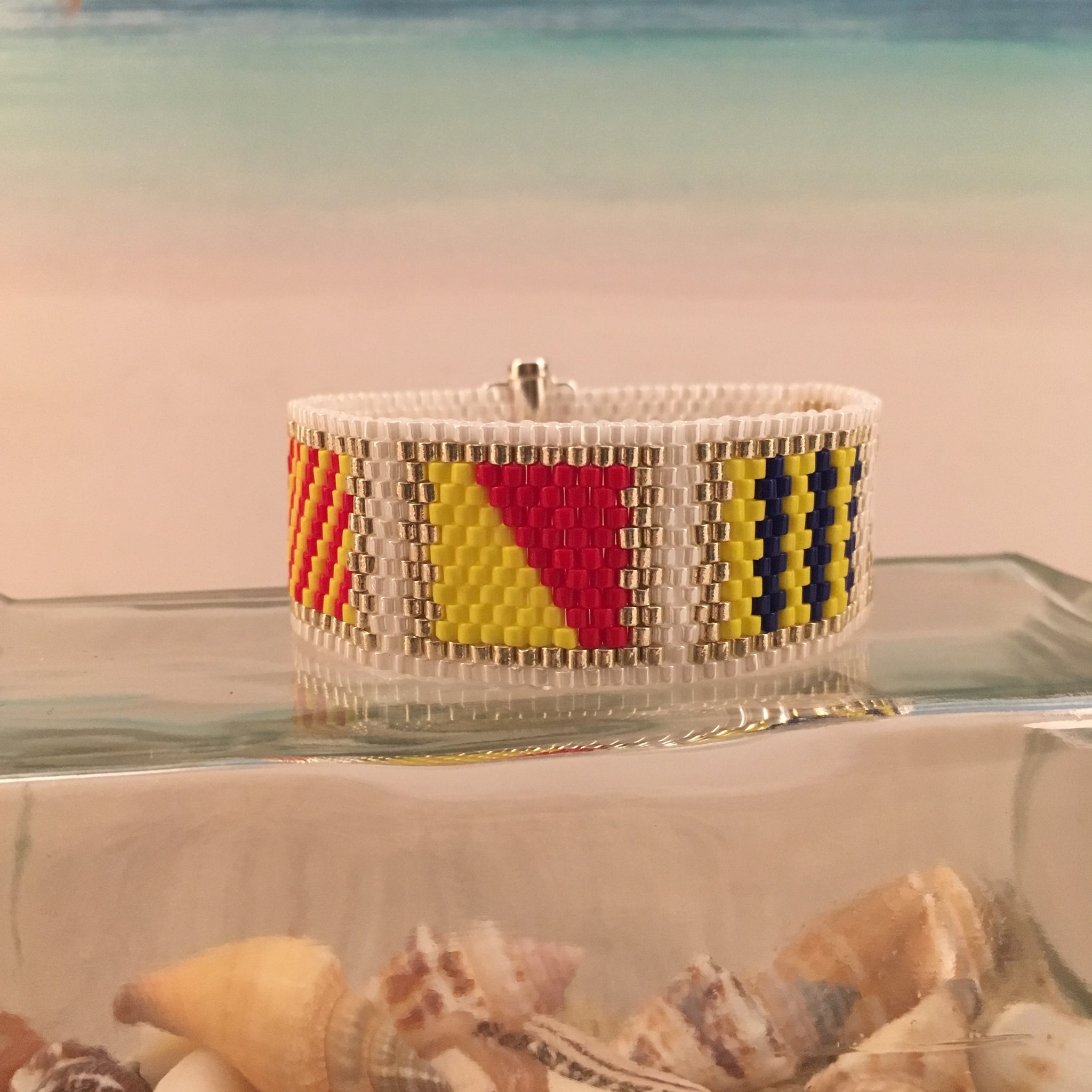 Nautical Alphabet Flag Bracelet YOGA
Make YOGA part of your daily routine with a little reminder on your wrist.
My custom nautical flag bracelets are available in 2 to 6 letters. The bead work is all handmade by me, start-to-finish, all of my own original designs.
Each bracelet arrives with a Nautical Alphabet Flag chart and is gift-boxed.
Bracelet size: approx. 1" wide x desired length. The clasp is integrated into the bead work with a custom woven loop on each end.
For a special order, specify the word or name to be spelled out in the flags via the  contact page and I will do my best to customize a bracelet just for you.
Current bracelets available are:  YOGA, SWIM, SAIL, GOLF, POODLE, LOVE, SURF, and FAMILY,  with new designs for READ, WINE, USA, SOS, YACHT, and an Awareness Bracelet in FIGHT.  Many more available soon.