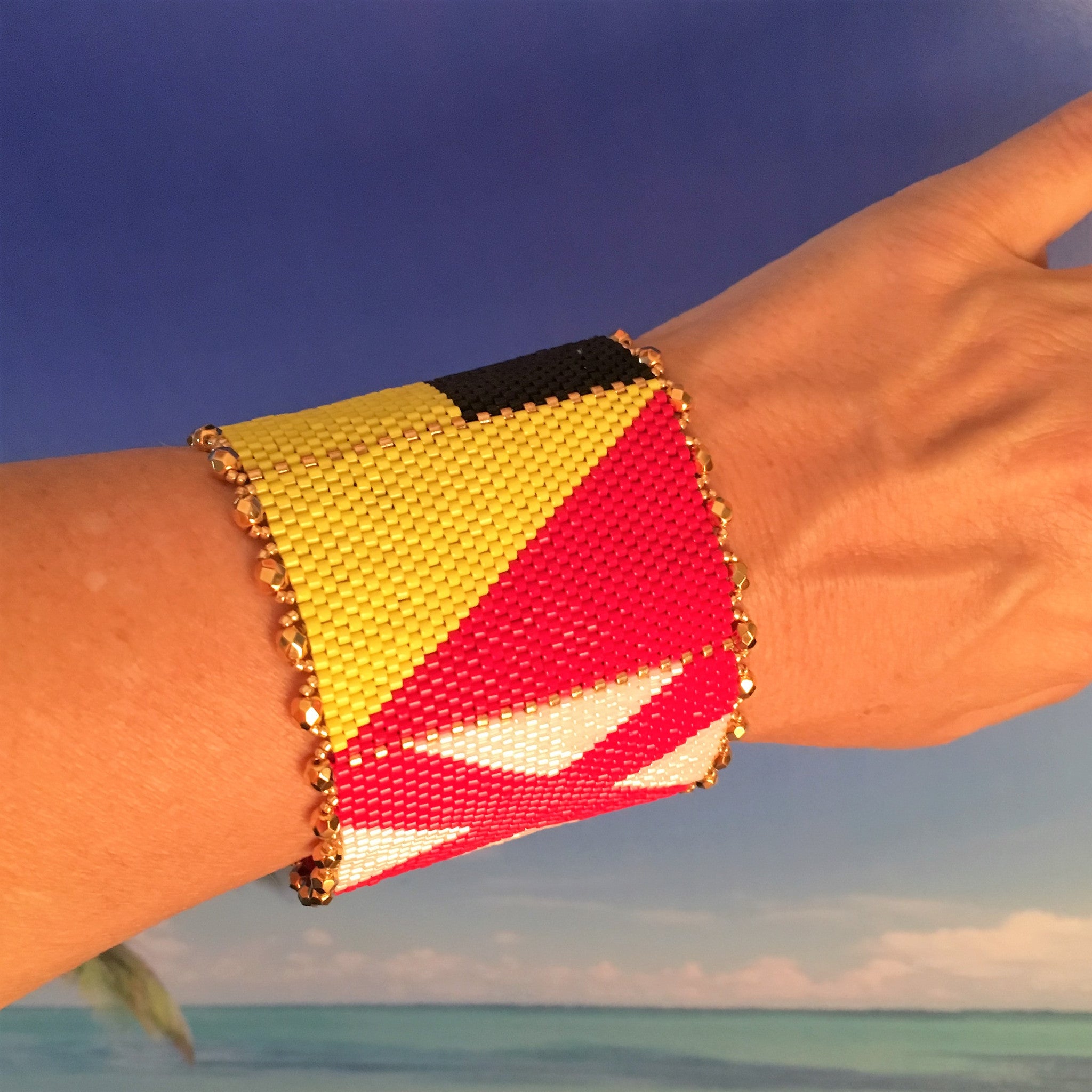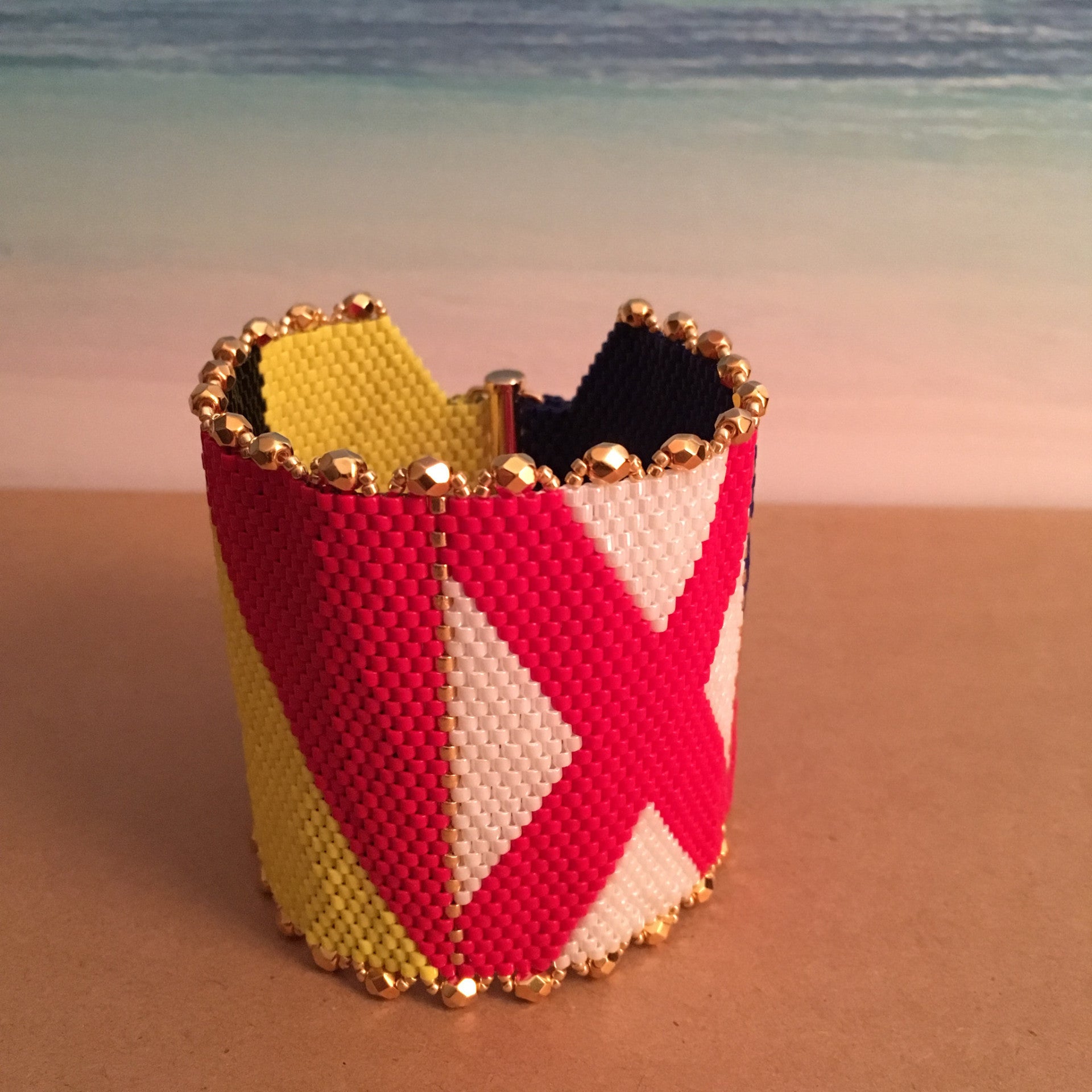 Nautical Alphabet Signal Flags LOVE Bracelet
If you know your nautical signal semaphore flags, you can read the message this bracelet sends loud and clear! 
L - O - V - E  is the code on this wide peyote stitched cuff style bracelet. 
My original design starts with the yellow and black 'L' and reads left to right.  The bracelet is a comfortable, but uncommon 2 1/2" wide, and is such a soft, fluid beaded fabric.  Both edges have shiny golden Czech fire-polish beads that taper comfortably to loops on each end to integrate the gold-plated slide clasp.
For the lover of the sea, for yourself, or to drop a loud and clear hint as a gift to you from your sweetheart.
Bracelet size: 7 1/2" long x 2 1/2" wide