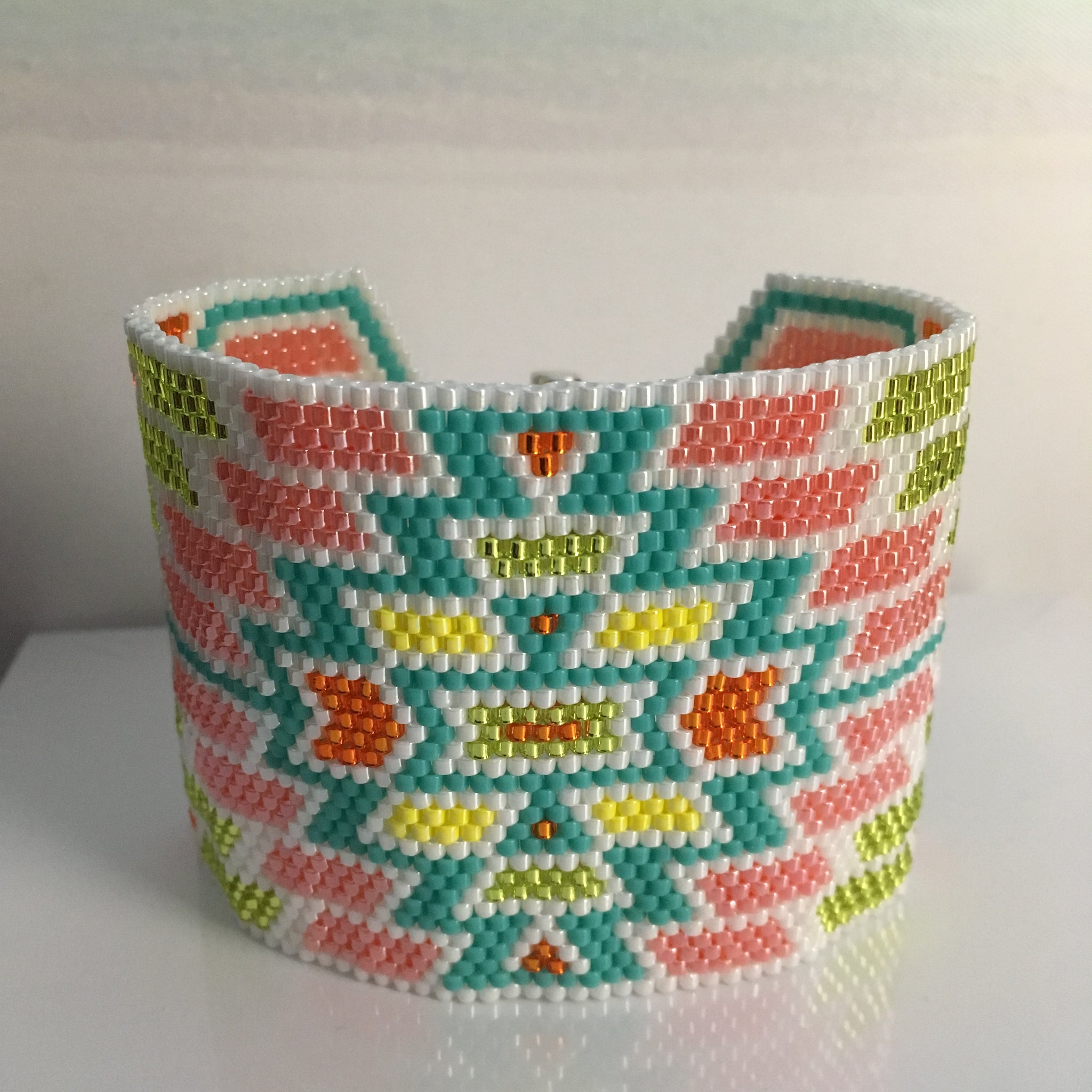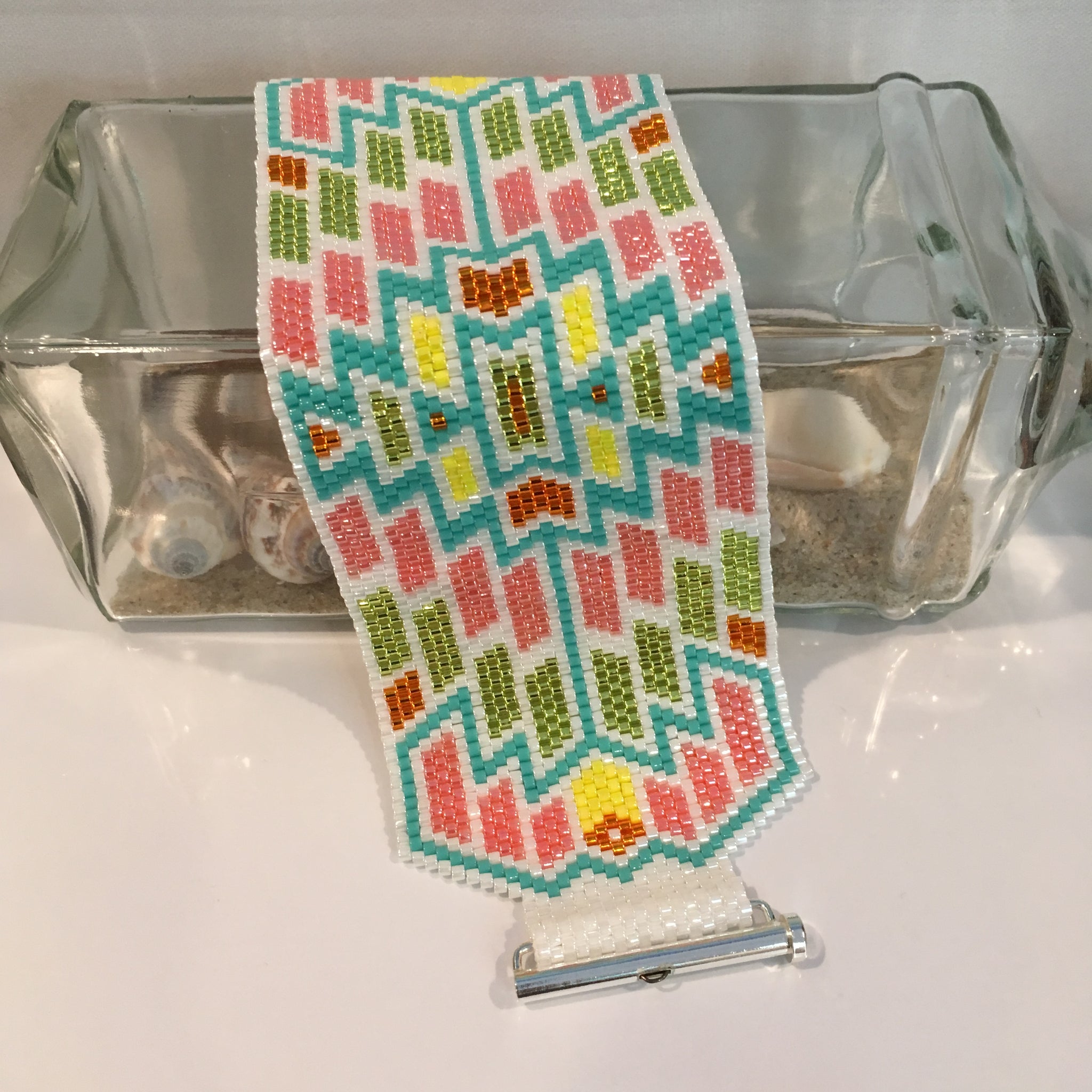 Pastel Peyote Turquoise Pink Orange and White Bracelet
The white field holds the bursts of turquoise, salmon pink, sparkling chartreuse lime and orange with bits of cool yellow to give a modern feel to this original design. Though the colors are pastel, this is not a bracelet to fade into the background.
The 2 1/4" wide bracelet tapers comfortably to the loops at each end that hold the silver-plated slide-tube clasp.
Size:  7 1/4" Long x 2 1/4" Wide