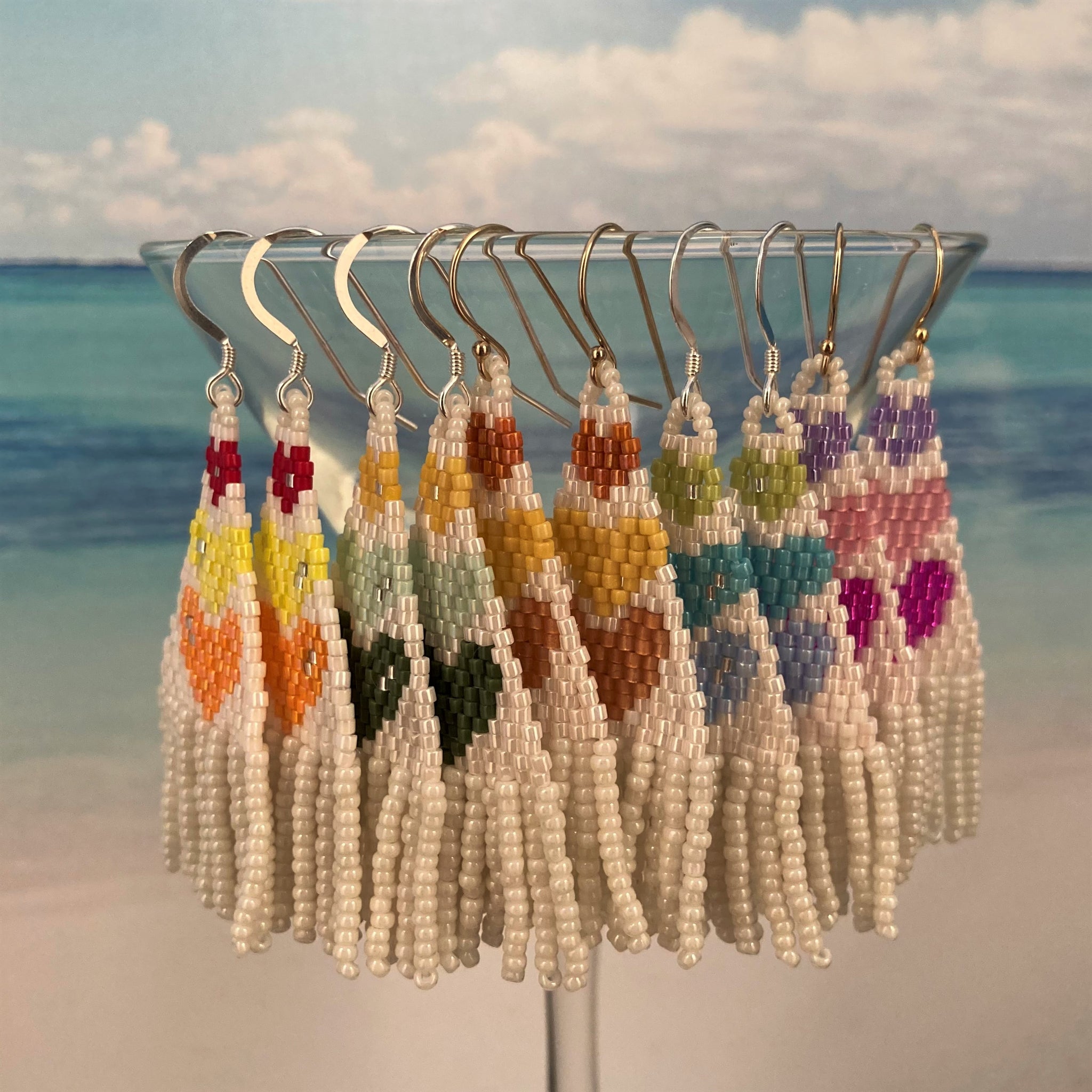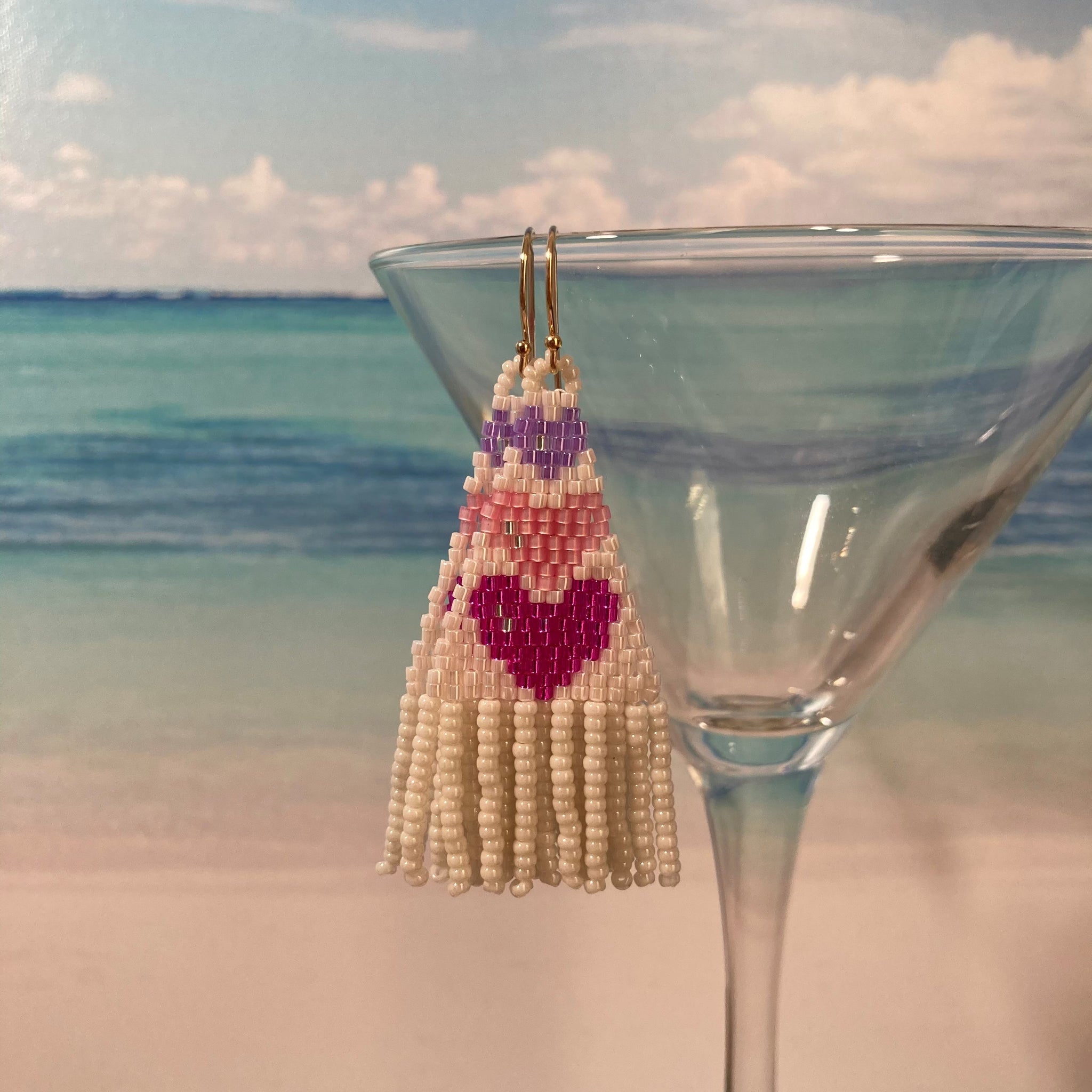 Petite Medium Tassel Fringe Earrings in Colorful Hearts
Style, on a smaller scale for the petite woman.
Many earrings are just too long or wide for the petite figure.  
Now you have a choice of perfectly proportioned earrings that won't overwhelm. 
Available in colors to complement any outfit.  Lightweight.
Choose Sterling Silver or Gold-Filled ear wires.
Size: Petite Medium: 2⅜" (Incl. Ear Wires)